Lydia Courteille heads up a 30-year-old eponymous design house from the Place Vendome in her home city of Paris. A lover of history, nature, and gemology, Courteille' passion for antique Jewelery evolved into making fairy-tale inspired one-of-a-kinds with dark humor, baroque styling, and surreally detailed, imaginative, and unforgettable compositions and finishes.
Her work is coveted and requested for placement on couture runways, Woody Allen movies, and brand collaborations, and can be seen in luxury Jewelery shops worldwide. High-profile fans include Karl Lagerfeld, who dubbed her "a genius for making Jewelery."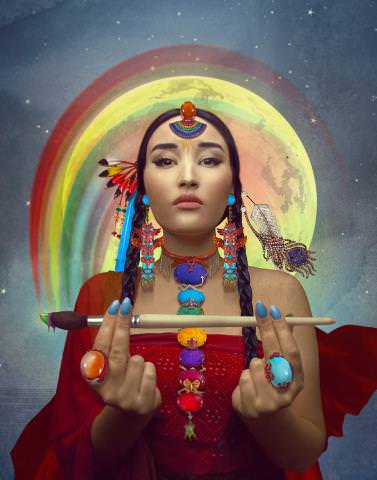 Lydia Courteille introduces its newest capsule collection, Rainbow Warrior Prophecy, that brings a message of love and harmony.
For this limited collection titled Rainbow Warrior Prophecy, Lydia Courteille takes inspiration in the legends and myths of diverse Native American tribes.
Some old Indian legends tell a story of a day when the Rainbow Prophesy will come true. Several predictions, the tribe of Hopis, Arizona in particular, announces the coming of the Warriors of the Rainbow. It is said that the souls of the first men will return together and unite, as the colors of the Rainbow. These men will teach the people of the world how to love and worship Mother Earth.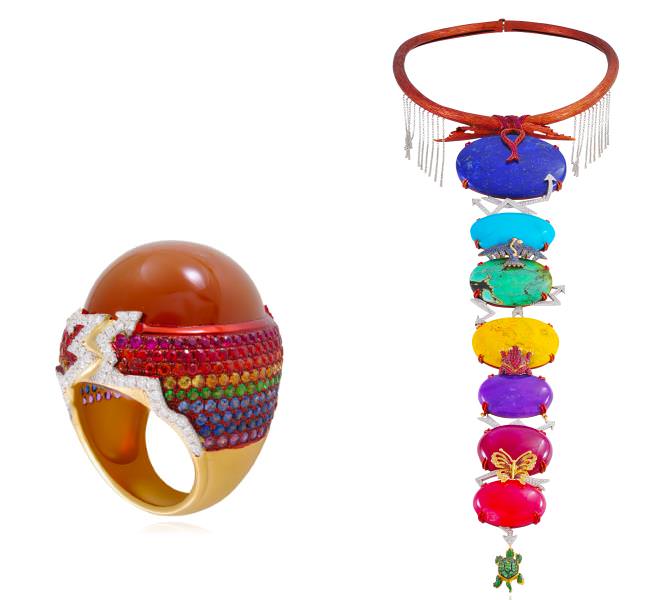 "It will come a day when people of any races, colors, and faiths will disregard their differences. The warriors of the rainbow will come together in love, joining hands in the unification to cure the Earth and all its children. They will move on the Earth as a big whirlwind, bringing the peace, the understanding and the cure... " Navajo, Prediction Hopi.
A message of love and harmony for this collection is in the colors of the Rainbow...