Since the dawn of time, precious materials and fine gemstones have crystallised the virtues that man ascribes to them… Amulette de Cartier is a jewellery creation charged with emotional power. Like a talisman, a lucky charm, a padlock-pledge in which the knowing ear hears a personal wish, a very secret message.
Moving on from the fine gemstone creations, the Amulette de Cartier collection has been enhanced with new, naturally sophisticated precious materials. Now, guilloché gold and snakewood seal their potent mix of sparkling presence and mysterious magic to create a jewel of one's very own, ringed with gold, at once a promise and a wish.
Snakewood - For reassurance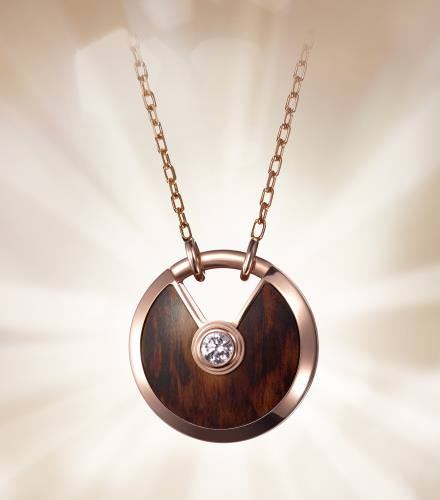 Snakewood, for summoning good luck and dispelling misfortune, for mastering the way of the world, enabling the momentum that makes all things possible.
Guilloché gold - For letting your light shine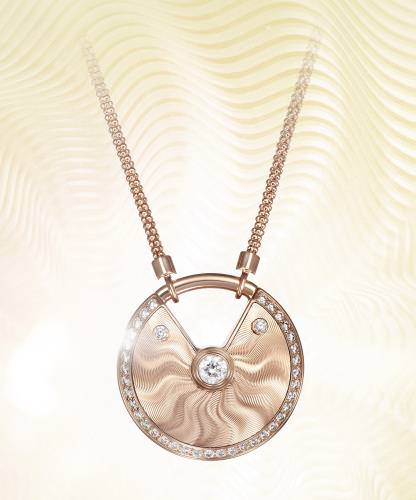 Guilloché gold, a sun-like disc, a drop of light, undulating with radiant waves, a source of energy and radiance, for plenitude, the path before you, sparkling joy, the unexpected.
Malachite - For luck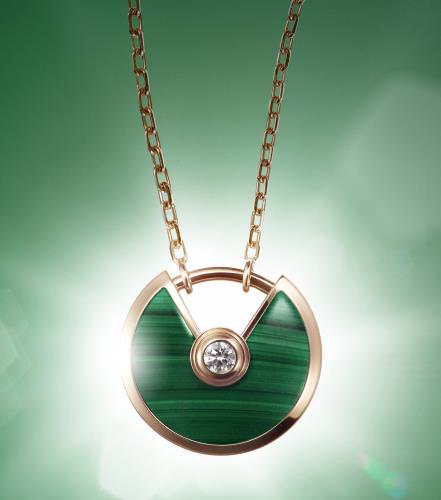 Malachite, the gemstone of travellers, for luck and hope, for great expectations, for all that guides and leads, for a chance bestowed, a surprise that makes an impression, for success along the way…