It requires 100 operations, superb artistry, master craftsmen, and a lot of love in a week to produce an Urso Luxury pen. In today's mass-production Urso Luxury is the epitome of slow handmade designs, bringing the best of Valenza's local artisanal skills and techniques to produce world-class luxury accessories.
"I try to catch the essence of things in the same way a painter, an architect, a philosopher or a theologist would do."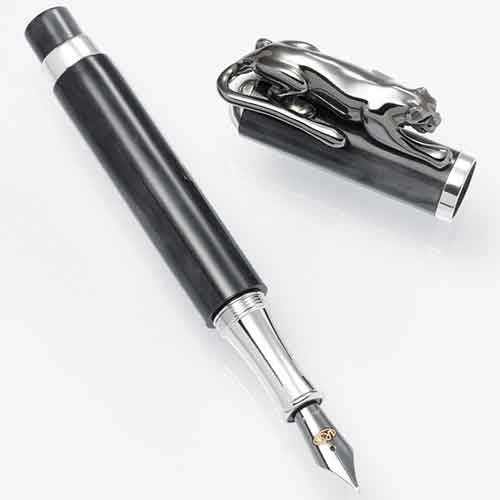 Giuseppe Urso and his brother Lucio started designing high end jewellery in 1985, later expanding to produce luxury pens, all handmade in their atelier in Candia Lomellina, 30 km from Valenza. Today, Urso gets bespoke commissions from Indian tycoons to Middle Eastern royals, and the company's turnover increased 235% over the last year.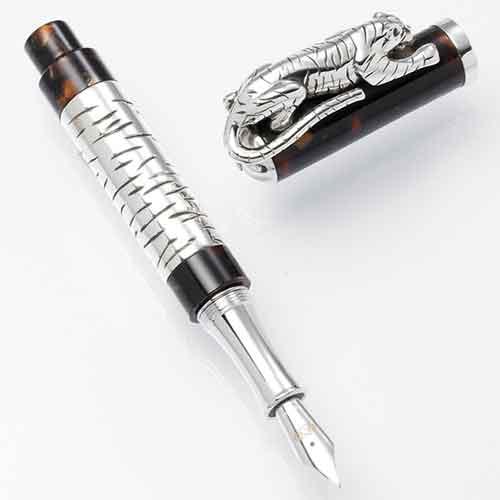 All Urso Luxury collections are unique in style and craftsmanship, but following the rise of animal-themed design trends, Urso Luxury unveils its Panther collection pens, a limited edition of fifty fountain pen pieces with a roller ball in each design. It is well known in the industry that only the most skilled artisans can successfully portray the character of a wild beast in such delicate designs. Cartier has carried the torch for wild beasts for almost a century now (see next article). Rooted in Italian tradition and run as a family business, Urso Luxury is quite the opposite of today's mass production operations. Giuseppe, his brother Lucio and his son Riccardo are creators of most of Urso's designs. While the brand relies mostly on local artists and workshops, they are also working to incorporate the latest technologies collaborating with partners in other parts of Europe, the US and the United Arab Emirates. Urso Luxury's goal, however, is to continue to use the traditional jewellery making methods, which are increasingly endangered in the industry, that make their pens so special and sought after.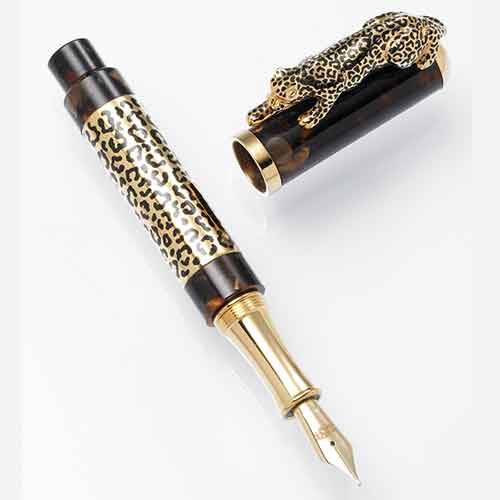 "This is the philosophy that guides us. You can't rush these things," Giuseppe says, explaining that pens, just like watches, are precious luxury collectibles and Urso collectors expect quality every time. Indeed, Urso luxury pens are not produced in a hurry. Masterpieces of craftsmanship, they are extremely rich in fine details adorned with intricate Italian motifs that can only be executed by skilled artisans in love with their work.
One such perfection is the Horse collection, an intricately rich design embellished with diamonds and solid 18K gold (see right). Best put by Valria Kuhar, one of Urso's associates in Dubai who upon receiving it exclaimed: "C'est superbe!"