Liza Urla is the Londonbased gemologist behind the award-winning GEMOLOGUE blog about fine fashion and antique jewellery. Presenting to the 3rd International Pearl Forum at Inhorgenta, Liza spoke of her love for pearls, trends in pearl jewellery and how she entertains and inspires the thousands of jewellery enthusiasts who follow her blog. Liza in conversation with our editor Jeta B in Munich.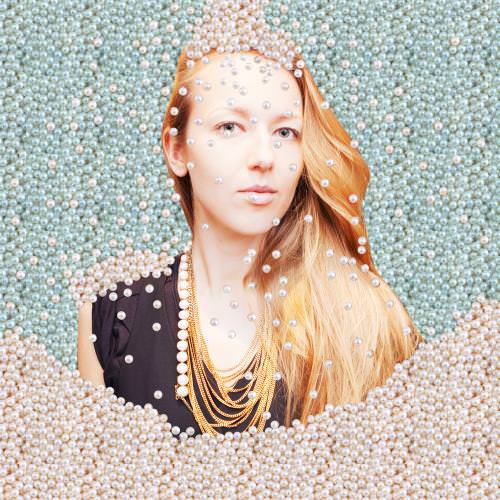 Why do pearls excite you? What is #GemologueXPearl?
Pearls excite me because of my upbringing: they are in my DNA. I am in love with pearls, because they are organic. Like us, they are nature's creation. My objective is to show GEMOLOGUE followers that pearls are not necessarily old-fashioned and dull; they can be contemporary and are easily combined even with the most casual of outfits to add a touch of simple sophistication. I am looking forward to visiting pearl farms in the Philippines in order to share the first-hand experience of South Sea pearl farming with my followers. I created #GemologueXPearl to engage others in a Twitter conversation about pearls. You can discover my world of pearls under #GemologueXPearl on Instagram.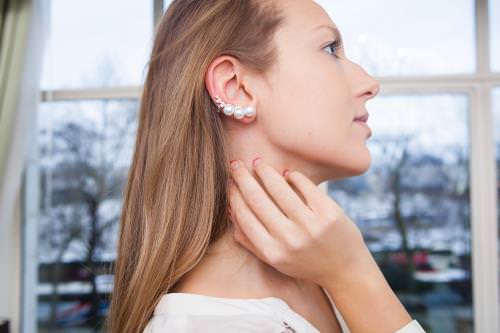 Pearls have had a comeback in the recent years from Chanel to Balenciaga, Jason Wu, etc. Are they here to stay?
Pearls will never be old-fashioned, because jewellery design is constantly evolving. Personally, my concern is what types of pearls are here to stay? I would love to see South Sea and Tahitian pearls become more in vogue. Everyone seems to stick with fresh-water pearls, which are, of course, beautiful, but a little on the dull side. The Pearl Exhibition at the Victoria and Albert Museum last September sponsored by the Qatar Museums Authority gave pearls another push forward. Several stunning YOKO London pieces were exhibited, and I have had the opportunity to try them on during my collaboration with YOKO London at the BAFTAs. By the way, the book to accompany it is an absolute must-read!
New trends to watch in pearl jewellery? Did anything catch your eye at Inhorgenta?
One of the growing trends is adding pearls to jewellery pieces in subtle, intricate and intriguing ways. Watch out for cuffs and earrings with phantom settings or interlocking elements; floating minimalist rings and phalanx or two/three finger rings; open-ended bracelets and stacked cuffs. There are many contemporary jewellery brands out there who put together beautiful pearl pieces that are young and avantgarde. Monies' statement pearl pieces caught my eye at Inhorgenta this year.
Who leads and who follows in the pearl world, fashion or jewellery designers?
The consumer leads, and the consumer follows. Every fashion and jewellery related world is consumer-centric.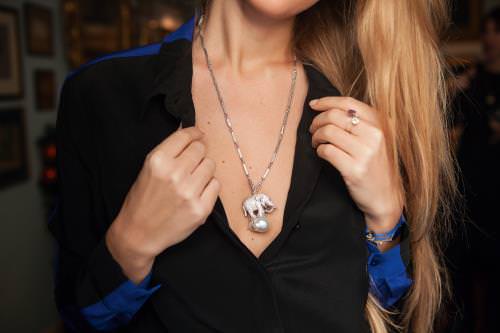 If you had to leave Earth forever, which three pearl pieces would you take with you?
A natural pearl, a South Sea pearl and a Tahitian pearl. I am just joking! I would love to pick any three pieces from Assael's animal collection: every single piece is beautiful and endearing. I will leave Earth with my pearl pets!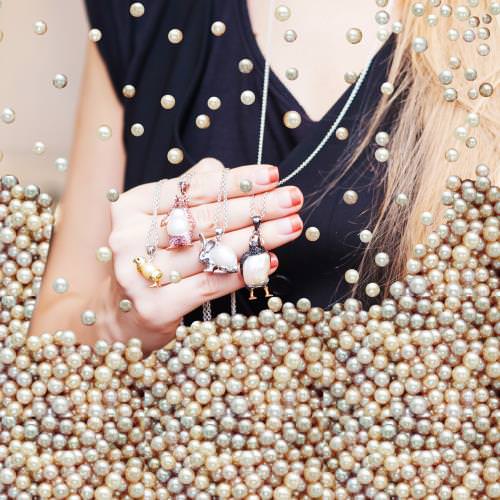 Speaking of pets, I saw your cat in pearls on Instagram. Which designers do you two meow about?
Melanie Georgacopoulos for her innovative techniques and surprising use of pearls in jewellery design. Miranda McCarthy for her collection of sculptural pendants inspired by Renaissance jewellers and indigenous birds of Britain. I absolutely adore her delicate necklace lovingly hand-made from 9K gold featuring one pearl on a hoop from Melissa McArthur Jewellery.
What is your favourite jewellery event and why?
I love to host jewellery events myself... In anticipation of Valentine's Day, I hosted a Champagne Reception and Jewellery Talk with one of London's leading antique jewellery dealers. It was tremendous fun, because everyone got to try on some arresting antique jewels and drink unlimited amounts of rosé champagne.
What lessons can big brands learn from GEMOLOGUE?
Pearls are certainly neither old-fashioned nor strict. Pearl jewellery can be young, fun and inventive! It is all about the overall design of the jewellery piece.
Going to Baselworld? Which booth you think will excite you most?
Yes! I think I will be dazzled by every jewellery booth on show!
Is there something we often forget about pearls?
Many underestimate the length and the complexity of the process which justifies the associated cost of high-end pearl jewellery, especially the pieces featuring my favourite South Sea Pearls. However once they know the origins and the hard labour used to procure them, they will be more willing to invest in jewellery incorporating rare pearls as an alternative to diamonds.