Inspired by the mythology, history and terrain of the Mediterranean, Miseno jewellery is a modern day brand of feminine and fashion-forward jewellery, founded by Antonio Cardamuro.
After working for major jewellery houses such as Bulgari, Bedat and Buccellati, and being immersed in the world of fine jewellery, Antonio decided to follow his passion in jewellery design by paying tribute to the heritage of his hometown Miseno in Italy.
"I always was and continue to be inspired by Miseno, my birthplace. It is an incredible opportunity to pay tribute to my upbringing through my personal passion for fine jewellery." Antonio Cardamuro
His collections celebrate Miseno's Roman past but they are also modern interpretations of the lush romance of the Mediterranean. The brand logo features the ancient Roman Arco Felice of Miseno, which Romans believed was the gateway to love. It is with love that Antonio visualises and sketches Miseno designs, which are then translated into fine handcrafted jewellery by a skilled team of designers.
The Ventaglio collection above is inspired and named after the fan that Antonio's grandmother used to carry. An icon of femininity, the fan symbolises grace and movement, elegance and mystery. The fan is one of the oldest accessories used and loved by Italian women, dating back to 400 BC.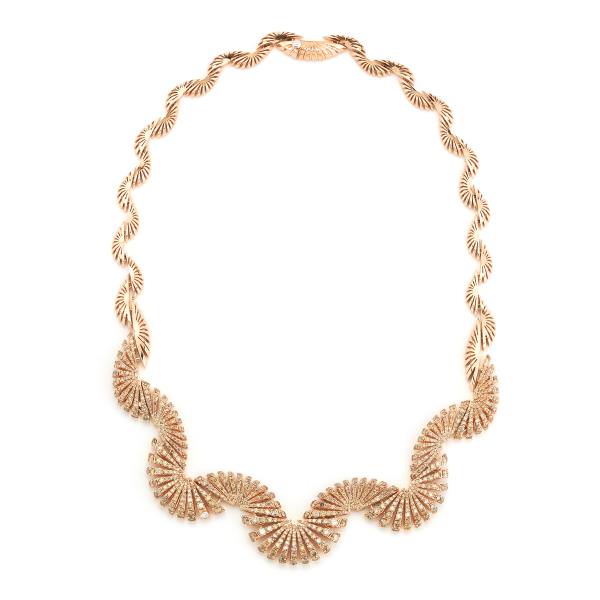 The Ventaglio collection is a testament to Antonio's vision that the delicate lines of the fan shape would translate beautifully into stylish, modern jewellery. Made with 18K white and yellow gold, embellished with diamonds, sapphires and pearls, the collection embodies the brand's vision of translating Miseno's history into modern day romance.