For over five centuries, MUZO has been offering its finest emeralds to the world from a sacred gemstone nest amidst the lush vegetation and unique geology of the mystic Colombian Andes.
MUZO's mission is not only to deliver the best cut emeralds in the world, but to also bring revolutionary changes in the industry practices in terms of certification and traceability.
The legendary Atocha cross
Owing to their colour and vibrant radiance, their size and clarity, MUZO gems were favoured by the Spanish and European Courts, the Mughal rulers and Napoleonic emperors. They became the most coveted emeralds by the greatest jewellery houses, and centre pieces in iconic jewellery sets worn by both celebrities and royals such as Elizabeth Taylor and Queen Elizabeth II. MUZO is now acquiring historic masterpieces for the MUZO Private collection, like the legendary Atocha cross and ring and a sumptuous orb from the 17th Century.
At Baselworld, MUZO writed a new chapter of its legendary history by launching a unique emerald brand and a worldwide hallmark. The Company is not only reviving a legendary mine, but also repositioning emerald as a Colombian national pride. MUZO has a team of world-class master artisans in its own cutting workshop in Bogota, and collaborates with ateliers around the world to provide emeralds with the utmost in quality, beauty and nobility.
Committed to ethically mined and responsibly sourced stones, MUZO is leading a mining revolution, by improving its mining techniques in tandem with living and working conditions of its workforce. Promoting the mine-to-market approach and integrating the supply chain from the top down, MUZO now controls the entire process from extraction through cutting, all the way to the distribution of its emerald collections.
From intrinsic gem attributes to corporate social responsibility, MUZO most prestigious emeralds are certified by renowned international labs (Gemtech, SSEF, Gübelin, AGL, GRS). Today, MUZO is also the first and only colour stone brand to deliver an in-house certificate of origin and traceability (certified ISO 9000) for all of its gems.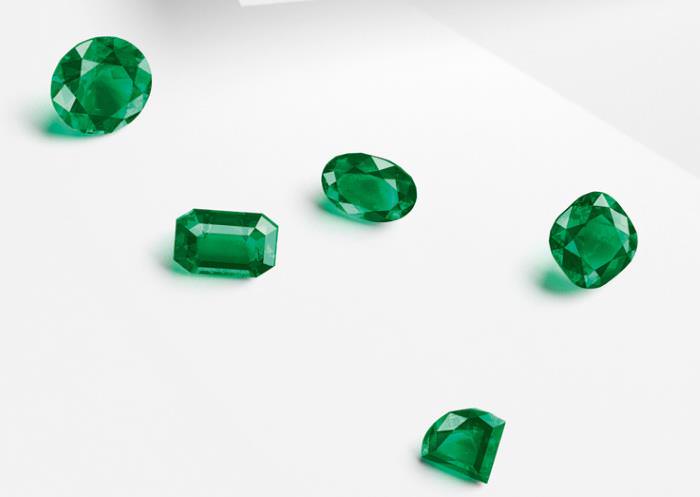 A GRAND LAUNCH AT BASELWORLD 2016
MUZO exhibited a collection of more than 2000 exceptional emeralds, comprising of various cuts, colours, hues, pairs as well as outstanding pieces such as a pair of emerald-cut specimens weighing 40.41 carats and 42.25 carats.
It has also introduced an innovative take on the 'cabochon', one of the oldest cut styles. Jewellery brands and designers will have the opportunity to be inspired by the most desirable 'sugarloaf cabochon' cuts with six or eight cut sides.
HIGH JEWELLERY
The creative potential of MUZO stones has been celebrated by the launch of its first high jewellery collection made in collaboration with four talented international designers: Antoine Sandoz, Studio Naio, Elie Top, Shaun Leane and Solange Azagury-Partridge.
POST BASELWORLD
May 2016, GENEVA: A new showroom opening.
Spring Summer 2016: Global tour of the MUZO collections