REBAR IN GOLD - AI WEIWEI
Since opening her gallery in London in 2009, Elisabetta Cipriani has successfully renowned international sculptors and painters to create exclusive wearable sculptures with the use of precious materials. Approaching the realm of jewellery for the first time, the artists are establishing parallels between their artistic disciplines and poetry.
Rebar in Gold Installation

Courtesy of Ai Weiwei Studio & Elisabetta Cipriani
One such project is REBAR IN GOLD by the Chinese artist Ai Weiwei, renowned for his political statements through art. Unsurprisingly, REBAR IN GOLD is a commemoration of the 2008 Sichuan earthquake that led to over 70,000 deaths, most of them children trapped under the metalwork of poorly designed schools. Using gold, a material traditionally reflecting eternity and wealth, Weiwei draws attention to the sudden tragic deaths as a consequence of substandard government building regulations.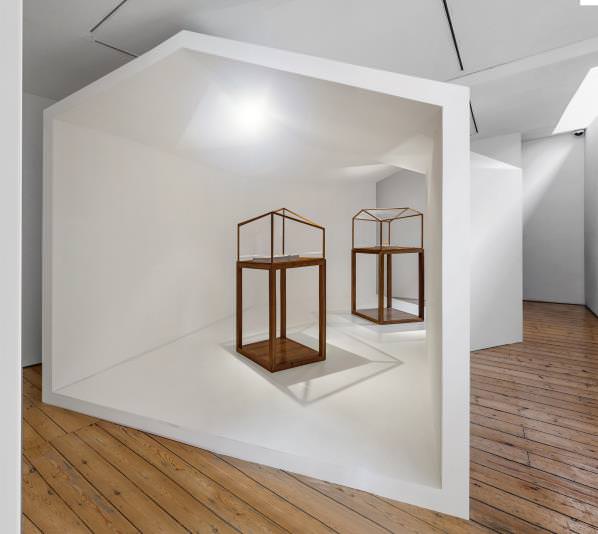 REBAR IN GOLD is more than just fine jewellery design. It is more than wearable art. It is a memorial to the human life lost among the earthquake's rubble. We wouldn't expect anything less from Ai Weiwei.
REBAR IN GOLD - ELISABETTA CIPRIANI GALLERY
When Elisabetta approached Ai Weiwei in 2013 he was not ready to share his work with her; he took some convincing.
"I am thankful to Ai for choosing Straight as the basis of this project. Although simple in appearance, the bracelet has a strong meaningful concept, which to me is what an artist's 'jewel' should have." Elisabetta Cipriani
Rebar in Gold - Bracelets

Courtesy of Ai Weiwei Studio
As the gold is pure at 24 karat, it is flexible and each bar is individually bent by the artist, creating the first form for the wearer to then adjust on his or her wrist, finger or neck.
STYLE MATCH
PRESTON ZLY - ANGEL IN GOLD

Handmade shoes inspired by the Japanese sandal with an upper of primitivist hand woven leather.