The London based emerging designer Amanda Gerbasi presents a unique and minimalist style, influenced by the architecture of Brazil, her home country.
Amanda moved to the UK to study Modern Languages & European Studies at the University of Bath. After graduation, she enrolled on a Business and Gemmology course, discovering her passion for jewellery design, which would change the course of her career.
Amanda Gerbasi

Designer Show Rooms, London Fashion Week
"I don't see myself as a trendy designer and I rarely check what new trends are. Being at London Fashion Week, however, I have noticed that rose gold pieces are preferred by clients and buyers. Since my designs work well with rose gold, I will take that into consideration in my next collection."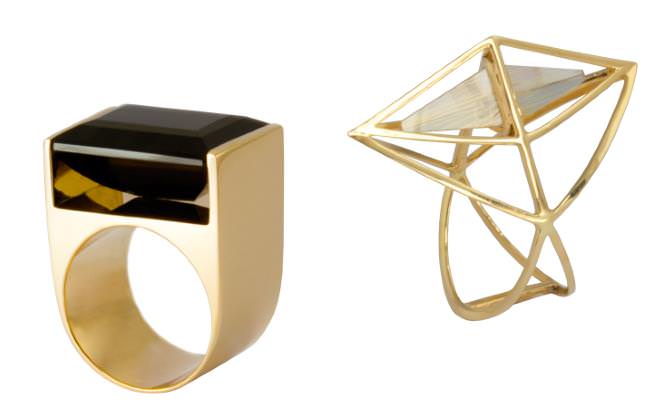 She went on to establish her contemporary jewellery brand KATTRI, pushing the boundaries of aesthetics by marrying minimalist lines and architectural shapes with beautiful gemstones. With a great sense of humour, Amanda tells you she does not really do fashion. Yet her designs at London Designer Showrooms could easily complement Roksanda Ilincic's geometric asymmetry in her SS16 collection at London Fashion Week.
Roksanda Ilincic SS16 collection at London Fashion Week.