To accompany the Imperiale watch, redesigned in 2010, Chopard has created a new line of jewellery matching this elegant timepiece. With its blend of carefree charm and firm assurance, the Imperiale jewellery collection adds a decidedly modern touch to the collection.
The line is pervaded by an intimate and refined boudoir spirit expressed through a wealth of subtle and delicate details. The motif which adorns the dials of the watches, inspired by the traditional embroideries that used to decorate imperial gowns and cushions, blossoms on pendants, sleeper earrings, rings and slender bracelets. The white or rose gold curves of the jewellery, which can be polished or set with diamonds, provide fascinating glimpses of the velvety skin beneath, or are lit up by the soft sparkle of amethyst, pink quartz or chalcedony.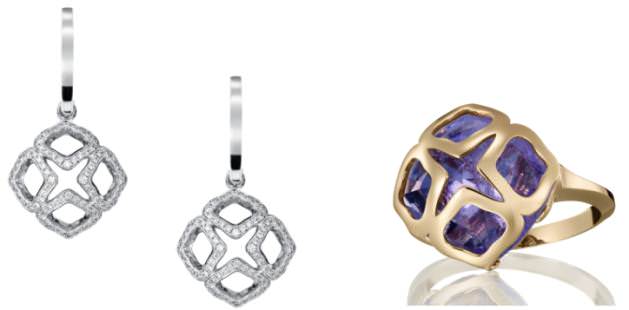 The clever plays on light and volumes endow this jewellery with an undeniable aura of majesty. Imbued with a sophisticated sensuality, the Imperiale jewellery collection radiates a stately allure that is at once both forceful and fragile.