Kate Hudson chose to wear Fabergé to the premiere of the film "The Reluctant Fundamentalist" and Opening Ceremony during the 69th Venice International Film Festival at Palazzo del Cinema on August 29, 2012 in Venice, Italy.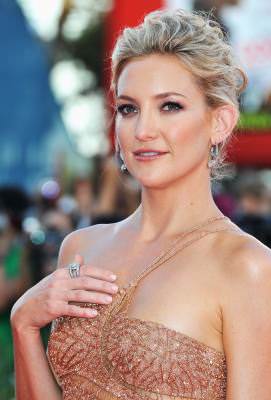 She wore the Charmeuse Créoles Earrings, Charmeuse Bangle and Charmeuse Blanche Ring from Fabergé High Jewellery collection – Les Fabuleuses.
Les Fabuleuses de Fabergé
Les Fabuleuses de Fabergé is a High Jewellery collection of uniquely individual, one-of-a-kind jewelled masterworks which possesses the modernity, refinement and technical perfection of Fabergé's original captivating works of art.