Harry Winston has introduced its latest Water High Jewelry collection during the Biennale des Antiquaires in Paris, a wealth of rare blue and green gemstones.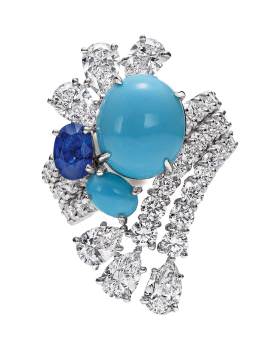 Harry Winston is renowned for the crystal clarity of its pieces, with only rare splashes of colour. In the Water collection, though, the 19 new pieces are set with sapphires and emeralds, as well as turquoise and Paraibas – and the legendary Winston diamonds are still present too.
Featuring fluid lines and pristine purity, this new collection brings high jewelry on a journey to the very heart of nature, experienced in a way that only Harry Winston can offer.