Sicis, a leader in decorative mosaic arts, sought to set its first shop window for its hand-crafted jewelry and watches, Sicis Jewels and Sicis O'Clock, in the City of Lights, the capital of fashion and luxury. Conceived as a jewelry box, this boutique will take up residence in the showroom already located at 41 Rue François 1er, in the heart of the "triangle d'or". This 500 m2 space has been totally transformed.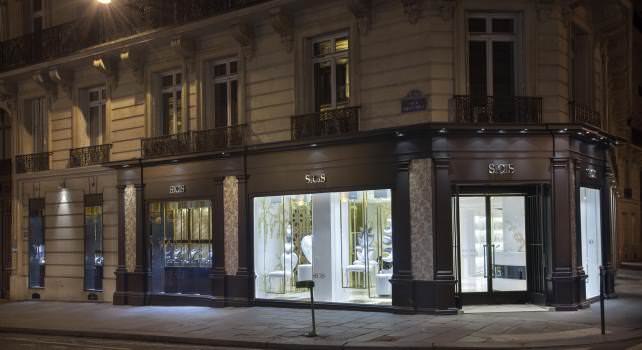 It will house the jewelry and watch collections made in micro and nano-mosaic, furniture, mosaic works of art as well as palettes of tile pieces for interior and exterior decoration, for which the brand is well known.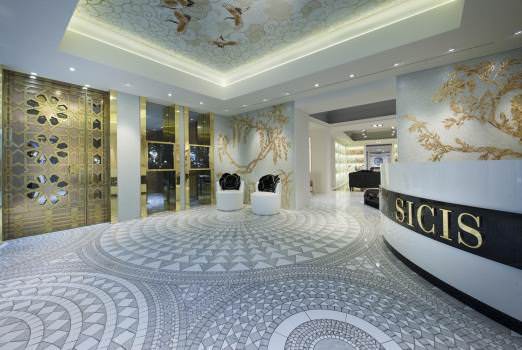 Spanning two floors, the boutique will be inaugurated on November 15, 2012. Architects have infused the space with a timeless, luxurious and serene atmosphere, a true expression of Sicis's values. From the Cosmati white and gold marble floors paired with anthracite-colored walls with handmade in Italy mosaic panels in fine gold, to its geometric and oriental-styled doors. The furniture consists of black lacquer tables and chairs and searing from Sicis Next Art, the collection of design furniture.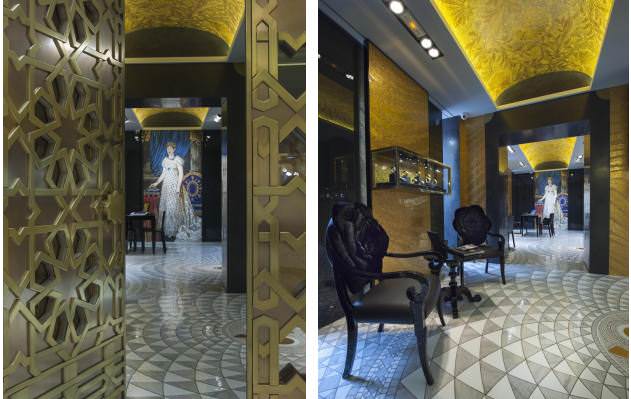 Around the corner, the boutique highlights the Sicis Jewels collections with a row of windows of different shapes. Inside, the 45 m2 ground floor area for jewelry and watches opens into an imposing portrait of Marie-Louise of Austria, the wife of Napoleon I, made entirely in mosaic. Poised in all of her finery, the empress graciously wears jewelry from the Sicis Jewels collection. It's a calm space designed to welcome clientele. On the same level, Sicis pays an art gallery's homage in the Klimt room to several masterpieces by the famous Viennese painter known for his allegorical works of art and his amazing color palette.