Harry Winston introduces Charms, a chic collection of daytime jewelry that pays tribute to the history and legacy of Harry Winston design through five unique pieces: Diamond Loop Charm, Lucky Eight Charm, HW Logo Tag Charm , Peony Charm.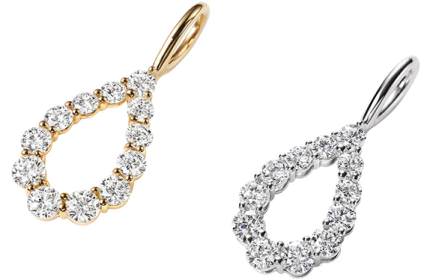 Diamond Loop Charm : A modern interpretation of a Harry Winston icon, the Loop Collection recalls the pear- shaped cut of several of Harry Winston's most legendary gems.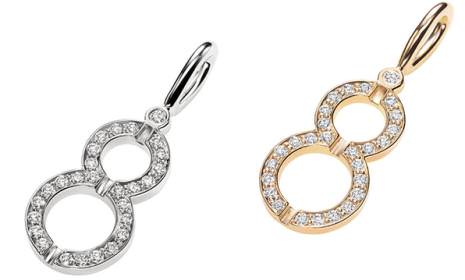 Lucky Eight Charm : Inspired by Chinese culture, Harry Winston transforms the number "8" –a symbol of fortune and good luck in China – into an exquisite charm.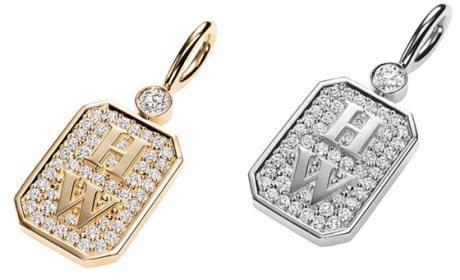 HW Logo Tag Charm : Meticulously handset with sparkling diamonds, the HW Logo design celebrates the enduring brilliance of our founder's legacy.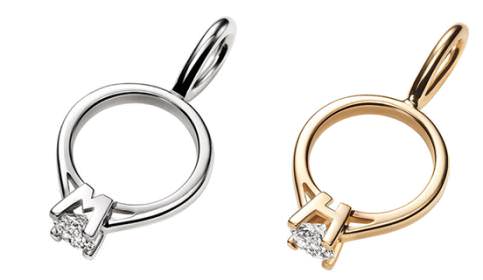 HW Engagement Ring Charm: Handcrafted in a delicate new proportion, the iconic "H.W." Diamond Engagement Ring setting is presented with a brilliant diamond poised between the Harry Winston initials.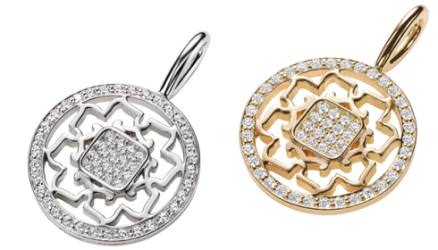 Peony Charm : 50 round brilliant diamonds weighing an average total of 0.25 carats, set in platinum or 18K yellow gold