Siberian (or Amur) tigers are the world's largest cats. To celebrate this and the beauty of this majestic beast, Roberto Coin has given life to a limited edition of bangles in white and rose 18kt gold with different coloured diamonds. These pieces make part of the Animal collection which is growing fast.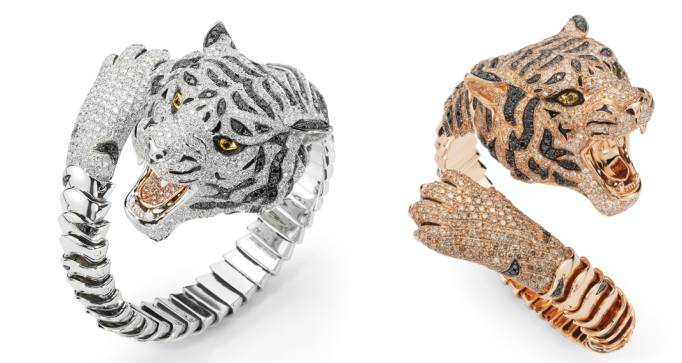 These unique pieces are only availabe in Harrods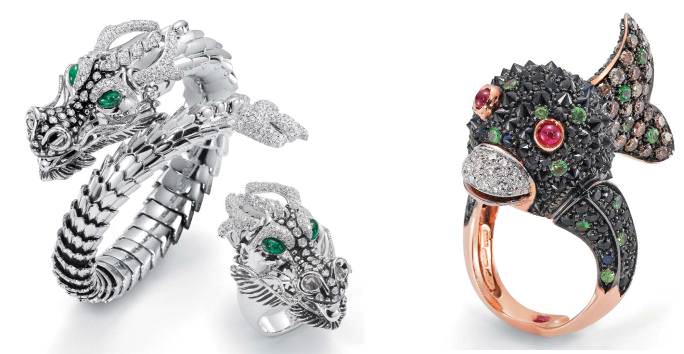 Some of the other pieces from this stunning collection are scorpions, spiders, octopus, dragons, horses and fish. The Animal collection has something for every animal lover!