To celebrate the start of Harrods' Disney-themed Christmas celebrations, Chopard has created a special haute couture jewellery collection.
Each piece of jewelry in the ten-piece collection of necklaces, bracelets, and earrings, is carefully cut and designed to fully channel a Disney Princess; for instance, Belle's white-gold necklace perfectly complements her iconic yellow dress, while Cinderella's aquamarine earrings are a matched to her blue ballroom gown.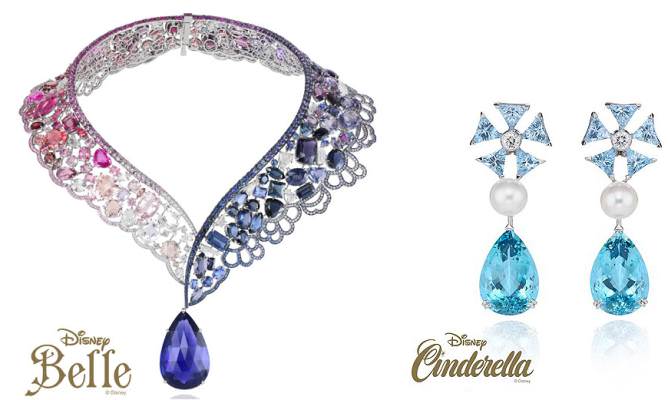 The limited edition pieces will be showcased exclusively at Harrods until the end of December in the Chopard boutique.