Since 1977 Venetian jewelry designer, Roberto Coin, has devoted his life to his passion for innovative design. Constantly engaged with his surroundings for inspiration, he is a man that creates only pieces that will accentuate the already present, natural beauty of a woman. His diverse collection is defined by a common thread—a thoughtful balance of elegance and creativity.

Mediterranean art is fantastically represented in Mauresque collection, where interwoven threads of gold are preciously decorated with colourless diamonds and with colored stones. Taking inspiration from the muqarnas weaving, the charming passion of Andalusia will be evoked by Mauresque collection by Roberto Coin; a tribute to the gold handicraft tradition.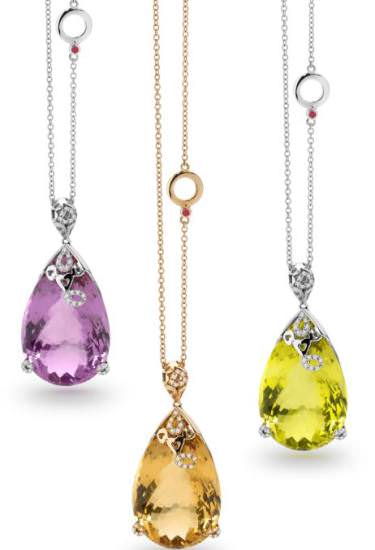 Inspired by an ancient Egyptian legend each original piece is marked with the signature hidden ruby—Coin's blessing for long life, health and happiness.