The new Ziegfeld Collection is based on Tiffany archival jewelry designs from the 1920s, and takes its cue from Tiffany's. The Great Gatsby Collection, inspired by Baz Luhrmann's film in collaboration with Oscar®-winning costume designer Catherine Martin.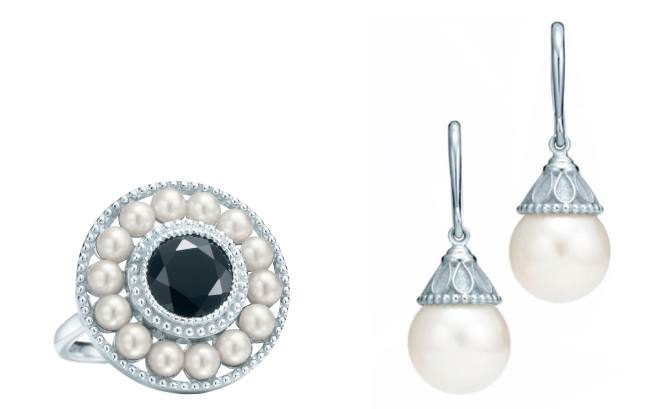 Named for New York's legendary Ziegfeld Theatre, a model of Art Deco architecture that opened in 1927, the jewelry captures the period's cool elegance with freshwater cultured pearls, black onyx and sterling silver.
"The collection celebrates Tiffany as the premier jeweler of the 1920s, an era that saw a dramatic change in fashion and the rise of a fresh, exuberant attitude," said Jon King, executive vice president of Tiffany & Co.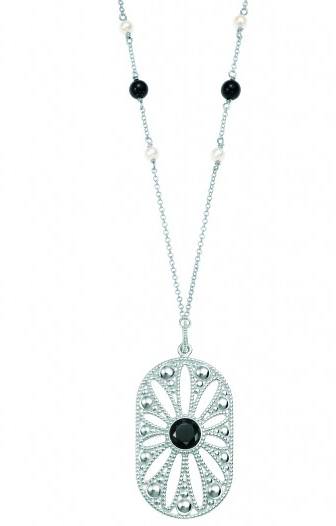 Ropes of luxurious pearls were a signature of 1920s fashion. Tiffany emulates it with an elongated tassel necklace and drop earrings of luminous pearls that move with the ease of a white satin gown. A sterling silver pendant features a daisy motif, centered with cushion-cut black onyx, and is suspended from a chain accented with black onyx beads and pearls. More of these perfectly matched gems circle black onyx in a generously contoured ring.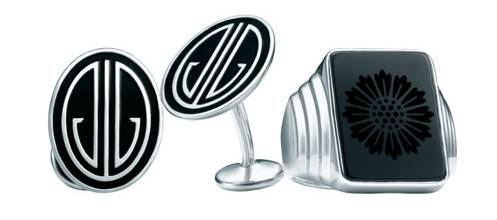 The collection's accessories for men have a tuxedo's tailored quality. Oval cuff links of black enamel and a signet ring of black onyx with a "stepped" mounting of sterling silver gleam with sophistication. In addition, Tiffany creates a heart-shaped locket of sterling silver embellished with a daisy, a romantic symbol of the period.