Chaumet adds a cuff bracelet to the Maison's emblematic jewellery collection: Liens.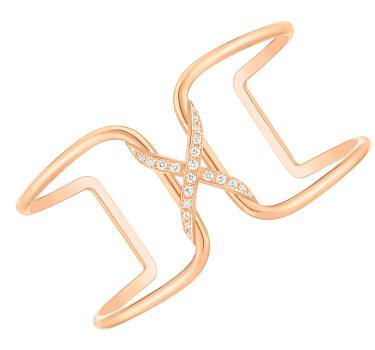 A sentimental jewel: such is the spirit of the Liens collection. A symbol of attachment and affection, the jeweller's art creates a piece of stunning creativity in the form of a cuff bracelet. Inspired by a tradition that is part of the Maison's history, Chaumet introduces a signature-style jewel that is airy and confidently modern.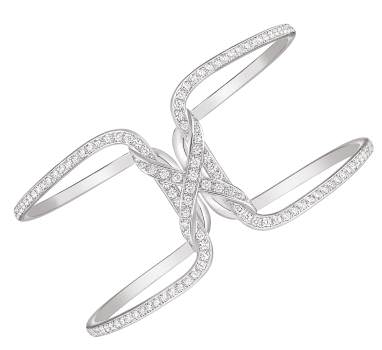 The subtle, graphical design represents two parallel ties that delicately surround the wrist and cross-over to depict the collection's iconic motif. These pure lines create a precious interlacing pattern on the skin. The grey gold bracelet is entirely set with diamonds and secured with two delicately crossed tie motifs. The pink gold bracelet is open and its central motif is set with diamonds.
Two rings – one in white gold and the other in pink gold – echo the two bracelets with the same design and diamond setting.