Rio Tinto reveals the release of a limited edition pink diamond ingot to commemorate the opening of the Argyle Underground Mine.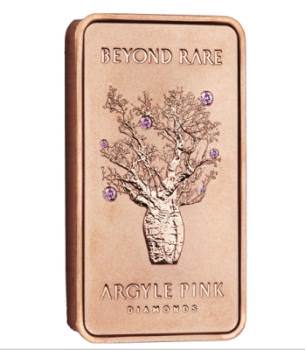 Unearthed and polished to perfection by Argyle Pink Diamonds, a selection of these pink gems have been meticulously hand set in a 1oz bed of pink gold crafted by The Perth Mint.
Argyle's pink diamonds were formed more than a billion years ago deep below the earth's surface under the ancient boab trees in the East Kimberley region of Western Australia. To symbolise their origin, the ingot depicts a boab tree embedded with six Argyle pink diamonds. Each ingot is individually numbered.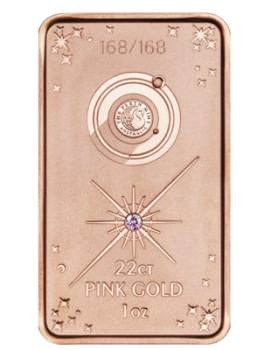 "We are delighted to partner with The Perth Mint on the exclusive release of this distinctive investment piece. It is a beautiful symbol of the unique Argyle story and the recent milestone commencement of underground mining" said Kim Truter, managing director of the Argyle Diamond Mine.
Valued at A$4,880, only 168 individually numbered Argyle Pink Diamond ingots will be released for sale worldwide. Each ingot is accompanied by a numbered Certificate of Authenticity.