The Attrape-moi… si tu m'aimes collection enhances Chaumet's bestiary with five new Precious Watches; in a stunning performance of the jeweller's art, flowers, insects, butterflies and birds take the stage to tell miniature stories of love and seduction in a decor of luxuriant nature.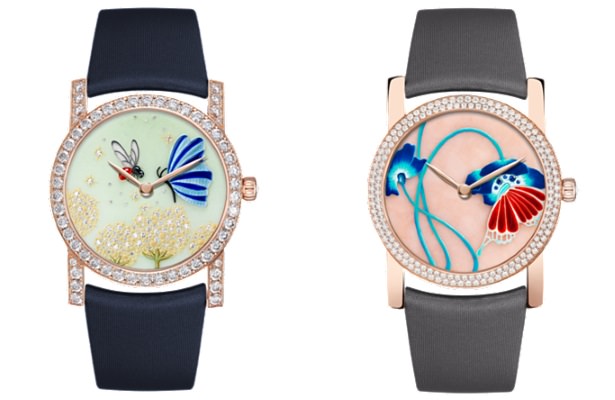 All express a different dimension of time, of movement, of emotion and celebrate the savoir-faire of the jewellers, engravers, stone setters and sculptors, miniature painters and watchmakers who perpetuate and enrich the Maison's watch collections.
Each timepiece embodies the extraordinary dreams, creativity, technical ingenuity and jewellery expertise of Chaumet.