Gucci Timepieces & Jewelry introduces the new Horsebit Light collection in sterling silver.
This range is a new interpretation of one of the most iconic motifs of the House: the recognizable diamante pattern, known as Diamantissima, which is now applied to the Horsebit.
The distinctive crisscross pattern is one of Gucci's first signature motifs and features small connecting diamond shapes. It is a testament to the skill of Gucci Jewelry goldsmiths that this dainty pattern can be recreated across the Horsebit Light jewelry pieces in a cool, openwork style.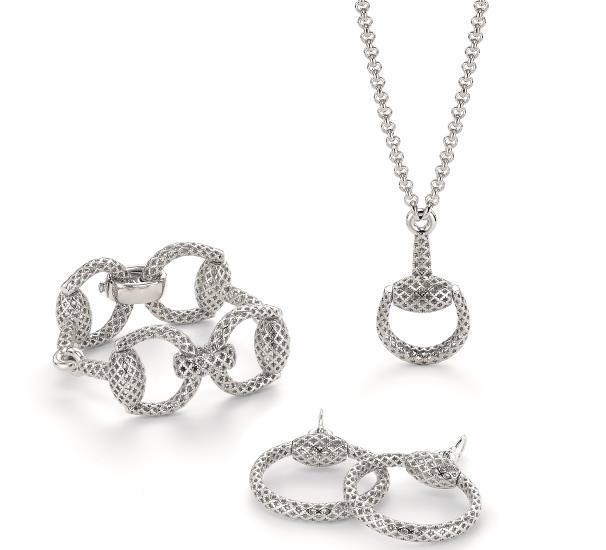 The hallmark of each Horsebit Light piece is the intriguing interplay of volume and airiness. The forms of the Horsebit, a shape inspired by the equestrian world, take on new, more sculptural dimensions when interpreted with the Diamantissima motif.
The Horsebit Light collection comprises four pieces: two necklaces of different sizes, each hung with a bold Horsebit element on a long silver chain (75 or 55cm), a bracelet composed of interlinking Horsebits and to complete the set, hoop earrings, in a circular version of the iconic sign.