Gems & Jewelry Export Promotion Council (GJEPC), the apex body of gems and jewellery trade in India, in association with the World Diamond Mark Foundation (WDMF) and with the support from the Ministry of Commerce and Industry, GOI is organizing the first ever-global congregation of Diamond leaders in India at the "World Diamond Conference" in New Delhi on December 11 and 12, 2014 at Vigyan Bhawan, New Delhi, India.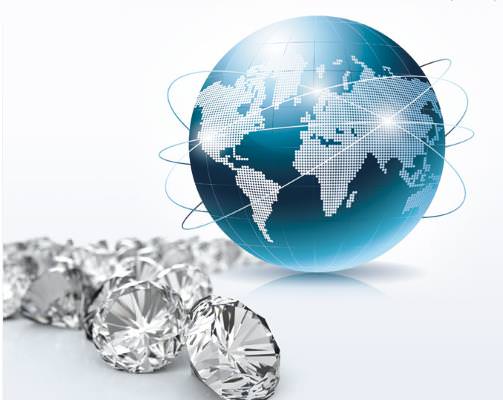 Pegged as a highly momentous and magnanimous conclave in the diamond industry worldwide, H.E. Vladimir Putin, Hon. President of Russia and Shri. Narendra Modi, Prime Minister India expected to attend the inaugural function on December 11, 2014.
For the first time ever, India will witness a convocation attended by Global Heads Of Mines, Luxury Brands, Global Banks & Financial Institutions and Global Diamond Organizations such as World Diamond Mark Foundation, De Beers, Alrosa, World Federation of Diamond Bourses, Rio Tinto, Antwerp Diamond Bank, Antwerp World Diamond Center, International Diamond Manufacturers Association, World Federation of Diamond Bourses and World Diamond Council etc. The WDCI will bring current policy makers and leaders of the luxury product industry from around the world sharing their insights and experience, offering analysis and facilitating spirited debate. Some of the eminent speakers expected include - Mr Alex Popov, WDMF to launch the World Diamond Mark in India, Mr CK Venkat, CEO, Tanishq and Mr Darshan Mehta, CEO, Reliance Brands on diamond as luxury investment, Mr Wong siu-Kee Kent, Chow Tai Fook, Mr Oded Edelman, James Allen and Mr Karim Merchant, Pure Gold addressing issues regarding the last mile challenge in retailing and branding.
Commenting on GJEPC's landmark initiative for global diamond trade, Vipul Shah, Chairman of Gem & Jewelry Export Promotion Council said, "India which is the major diamond polishing hub and Russia which is poised to spend significantly in diamond exploration in the future, are Natural Diamond Partners and expected to gain enormously with the direct partnership proposed by the industry. The visit of H.E. Vladimir Putin, Hon. President of Russia to India during the World Diamond Conference is of great significance and we are hopeful that the GOI accepts our proposals for Direct Sourcing and a Special Notified Zone in India and announce the revised structure at this forum".
With an increasing share of global exploration spending being invested in Russia; which stands at 54% (2013) from 27% (2011) has triggered a renewed focus on trade relations between India and Russia. The MoU on 'Direct Sourcing of Rough' between ALROSA and India is expected to be signed during this conference, giving an edge to Russia over other countries such as Dubai and Antwerp.
Positive demand growth for diamonds will almost certainly outstrip growth in carat production in the next 10 years, given the lack of major new discoveries in the last decade and the projected production slowdown in several existing mines. World Diamond Conference and its noteworthy guests including Jean Marc Lieberherr, Rio Tinto,Andrey Polyakov, Alrosa, Antonio Carlos Sumbula, Endiama, De Beers representative will address the mining challenges faced due to the possible shortage of roughs, new mining sites and solutions from a long-term perspective.
The diamond industry highly relies on financing from Indian banks. With the recent foreclosure of Antwerp Diamond Bank and other issues related to repayment defaults and scattered diamond pipelines, the Indian financial institutions have started to lose confidence in the industry. The conference will address the proposed solutions to various concerns and a framework is expected to be announced in presence of the RBI Governor and Heads of Banks such as SBI, ABN Amro Bank etc.
A series of lively sessions across the two-day conference will cover topics as wide-ranging as where and how diamonds are used, improving demand and the importance of the diamond market in India, China and Russia. A detailed schedule with names of various industry leaders and dignitaries can be referred in the Annexure and on www.gjepc.org.