The streets of Sicis Jewels and Baselworld meet again. After its debut in 2012 , the Maison Ravennate chooses again the most highly acclaimed show in the world of watches and to present their new collections.
Sicis Jewels is different from other brands due to the uniqueness of its jewellery and watches realized by Mosaic Masters who work entirely by hand using the techniques of micro- and nano-mosaic, creating true works of art.
At Baselworld 2015, the company is going to show off mainly new watch collections that go beyond their mere functionality aspiring to become real accessories that evoke the world of fashion. Clocks with straps in crocodile and fur alive the Sicis booth confirming once again the remarkable sophistication and flair of the brand.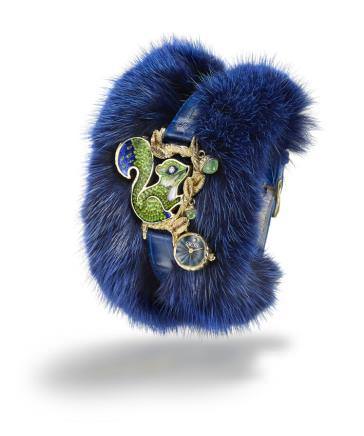 There are many innovations that make Sicis O'Clock more and more exclusive. First of all, the collection Royal Squirrel. The designers of the Maison came up with different models of this figure and, in order to exalt the thousands of tesserae used, it has been created ad hoc a particular technique that gives rise to micro tesserae with three shades of colour in a single cut, making the visual effect of the surface of these little animals even more amazing
The fur strap makes these models sophisticated and turns the watches into real trendy objects that all women would like to own and wear.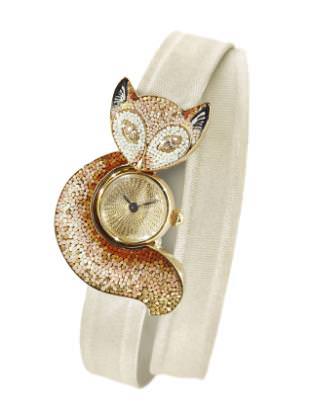 On the same concept, it comes the collection dedicated to the fox, smart, wise, and in this case an elegant accessory. Aesthetically appealing, it is transformed into an object of desire made with gold , diamonds and gemstones come rubies and emeralds.
Going through a theme that the designers of the brand love - after the iconic Gardenia - Sicis O'Clock expands its bouquet by inserting a new beautiful flower: the Daisy. The three-dimensional structure in micro-mosaic truly recreates the petals enriched with diamonds and stones. The atelier keeps reconfirming its will to look at a female audience that wants to stand out, emphasizing its creativity and style.
Sicis also looks at the male world expanding its collection of watches designed for men and, also in this case, creating jewel accessories. All watches have Swiss made automatic movement. The designers for this project have been working on geometric textures, experimenting different ways to embed micro tesserae with stones such as blacks and whites diamonds, bringing out tone-on-tone texture. The Maison has also developed models that take inspiration from Eastern and Western cultures such as animal figures, a symbol of strength and virtue: the lion and the cock.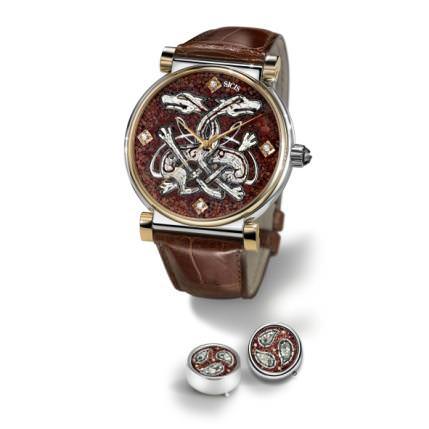 Also for the man, Sicis wanted to ideate a way to make the new collections even more special and fashion, combining the watches with button-cover, which remind the theme of the model. Funny and practical, these objects are supposed to cover the buttons of the shirts.