Hot on the ever-so-elegant heels of the beautiful French-inspired Cannelé collection, Andrew Geoghegan launches a lavish new piece inspired by visits to his French retreat and summer nights under crystalline skies: the beguiling double haloed Clair de Lune (meaning 'moonlight') is an ode to Gallic romance and the natural beauty of these rural surrounds.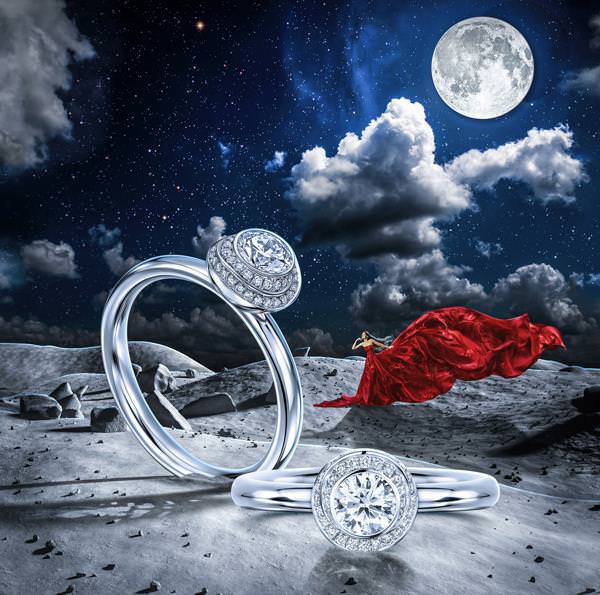 From above, a diamond appears held between two crescent moons: yet the profile reveals two twisting haloes, gracefully embracing the shimmering, pristine diamond, as bright as the new moon on a crystal clear night.
"It's a heartfelt ode to this wonderous part of France and the beauty of these night skies I enjoy so much. I can't really help but be swept up by the romance of the place and its poetry. I knew that once I'd designed the Cannelé here in 2014 it was a special place for me - a muse that would keep inspiring my work."
Additional elements to the collection will be launched throughout the year.