Gucci Jewelry has now released new additions to the Le Marché des Merveilles collection including eclectic pieces featuring tigers, snakes and bumble bees artistically depicted in gold, silver and precious stones.
Comprising bold high-end pieces crafted by master Gucci jewelers together with a delicate ensembles displaying Gucci's fashionable new motifs, Le Marché des Merveilles is an exciting and original collection that offers a highly modern new interpretations of gems.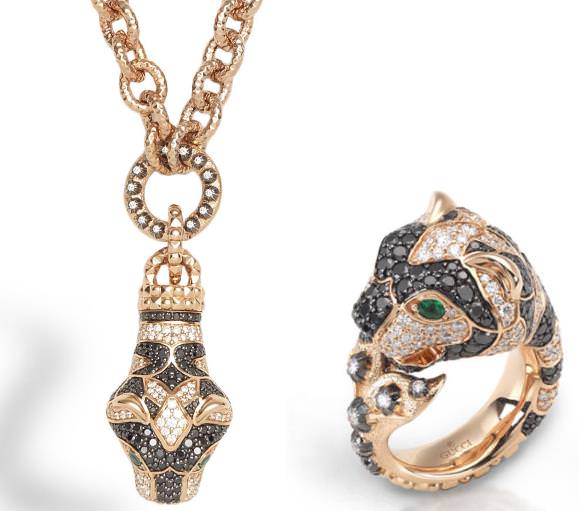 A tiger head duo, made up of an exotic pendant necklace and matching ring shows Gucci jewelers' meticulous gem-setting skills. Sparkling black and white diamonds and emeralds create the stripes and markings of this magnificent animal. The tiger head pendant worn on a chunky chain and the matching tiger ring are both crafted in 18kt pink gold.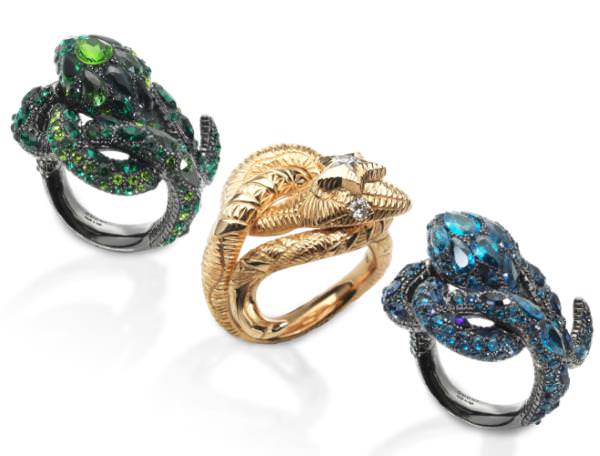 Completing the collection, are the three eye-catching snake rings, closely set with white, green and blue diamonds which accentuate the markings of the imagined snake. Choose from a green variant depicted in green tourmaline and topaz, or a blue snake etched with blue topaz and blue sapphires; both in 18kt white gold with a black ruthenium finish giving a stronger allure to these pieces. The 18kt pink gold variant is decorated with meticulous engravings, studded with a white diamond snake eye and finished with a diamond-studded star on the head.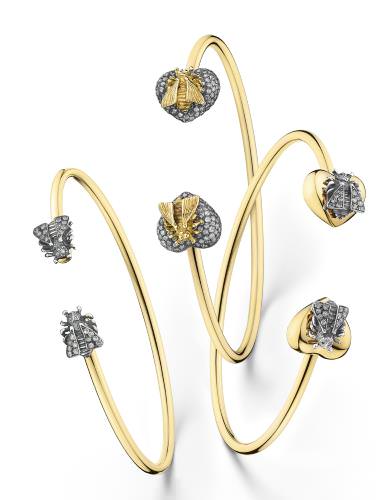 Setting a more refined, yet equally modern mood are the bumble bee variants, which team 18kt yellow gold with unusual grey diamonds set on aged sterling silver. In each of these pieces, Gucci's new bumble bee motif is carved in fine detail, either displayed on a heart or on its own, adorned with diamonds or in plain gold. The charming new icon is seen on a selection of necklaces, open bangles, or broad rings that show bees nestling in a band of leaves.