Sweet summer days go by and the approaching autumn fills the woods with its glowing play of colors. The intoxicating atmosphere of the golden October offers the perfect setting for glamourous pieces of jewelry in vibrant shades.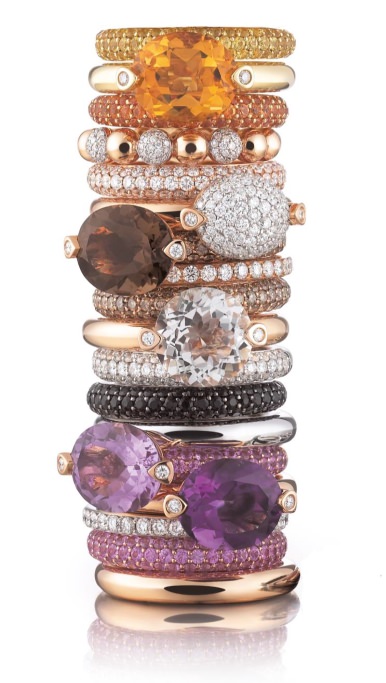 Al Coro captures the radiant atmosphere of the leafy autumn forest in its Amori Line and transforms it into fabulous ring combinations. Thus, warm shades of gold combine with beautifully faceted gems to expressive ensembles. The smoky quartz in warm brown, the amethyst in vibrant purple and the citrine in iridescent yellow are flanked by sparkling brilliants – a glamourous variety in perfect use of forms.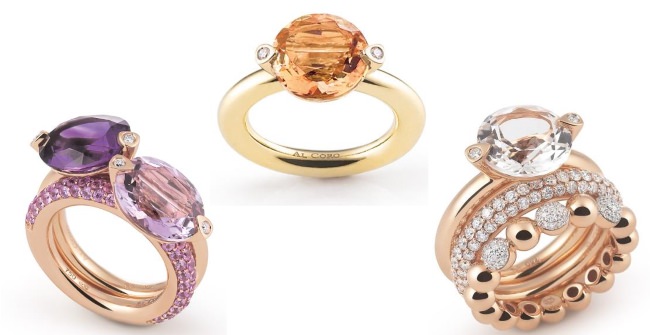 As symbols of luxury and timeless elegance the Italian jewelry manufacturer Al Coro has created little masterpieces which even outshine the colorfulness of autumn.