The high-­‐end jewelry brand Alice Sunderland, originally founded in Holland, opens her doors in the diamond street of Antwerp, the Diamond Capital of the world. "This is an important step in the development of the brand Alice Sunderland." says Alice Sunderland, the owner of the jewellery brand.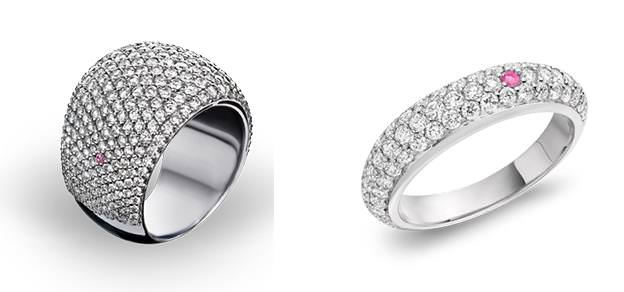 As of now the headquarters of Alice Sunderland will be based in the diamond street of Antwerp, after being located in The Hague for many years. With this location Alice Sunderland finds herself in the middle of the vibrant diamond industry. ''This is the right time to take such a step'', says Alice Sunderland, ''In the Netherlands we were able to grow significantly, and we are certain that our choice for Antwerp will establish an even bigger growth. Antwerp gives me the possibility to grow faster as a brand. As Antwerp is also known as the diamond capital of the world, it is very efficient to be based here. We also exhibit our collection in our very own showroom here In Antwerp ".
Alice Sunderland is now for sale in The Netherlands, Belgium, Italy, France and Monaco.
Alice Sunderland is known for the famous calendar yearring. This 18 carat masterpiece is set with 365 diamonds, one for each day of the year. A special moment can be marked with a colored diamond. In addition to rings with diamonds for a year Alice Sunderland sells rings with diamonds for a quarter and for a month. Due to the success of this collection Alice Sunderland has designed a brand new line of month rings: The Rainbow Collection. This magnificent collection is based on seven sparkling colors: Orange, Pink, Cognac, Yellow, Green, Purple and Blue. From these colors, smashing combinations have been designed, which each vary in color intensity. This makes the collection extremely suitable to collect Everlasting Moments per color.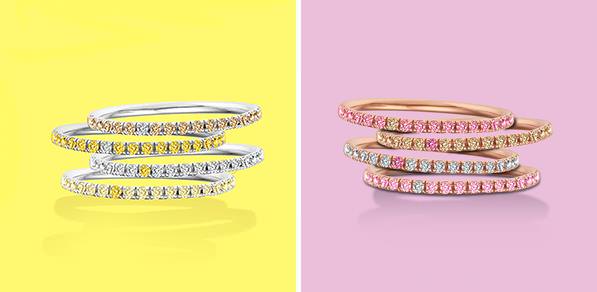 Alice Sunderland's sole mission in Antwerp is to crown Everlasting Moments around the world!