La Nature de Chaumet collection reinterprets the Maison's founding sources of inspiration, expressing the identity of Chaumet while revealing its vision of nature.
Four themes are the new chapters that tell the story; the laurel, the ear of wheat, the oak and the lily - all attributes of the gods in classical mythology and interpreted by the Maison since its origins.
THE LAUREL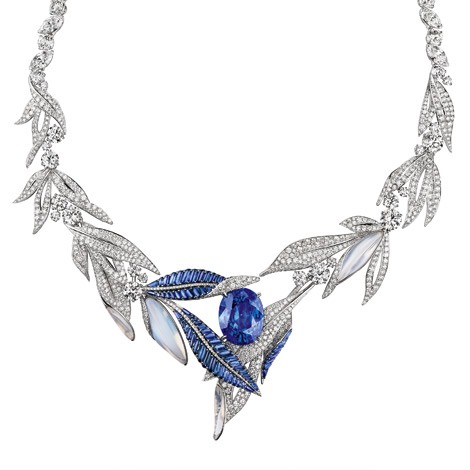 Emblem of victory and an ode to Apollo, the evergreen laurel also celebrates immortality. With triumphant femininity, it is adorned here with shades of blue and pink.
The suppleness and movement of the pieces evoke Apollo and Daphne's love chase.
THE LILY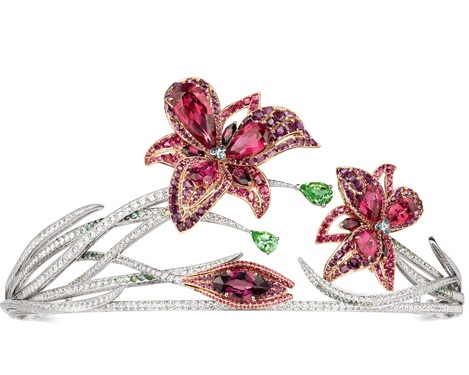 The flower of innocence and emblem of the kings of France, the lily celebrates the different facets of feminine beauty, from translucent purity to fiery passion.
The lily motif jewels celebrate the different facets of feminine beauty, from translucent purity to fiery passion, to adorn modern muses with strength and grace.
THE WHEAT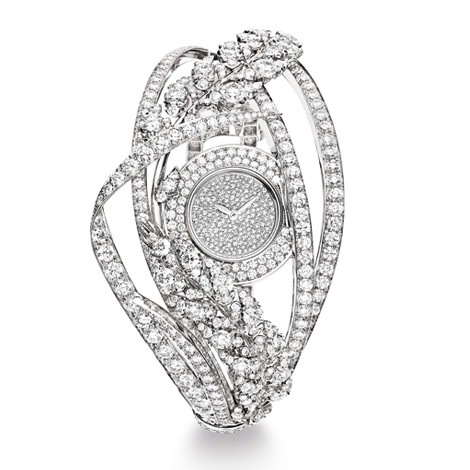 A gift of the gods to mortals, wheat symbolises life, the earth's bounty and the golden days of harvest. The goddess Ceres' sumptuous gold grain provides both physical and spiritual nourishment as it represents maternal love.
Echoing the pieces created by Chaumet for Empresses Joséphine and Marie-Louise, these ears of wheat bend in the breeze and imbue the diamond sets with precious generosity.
THE OAK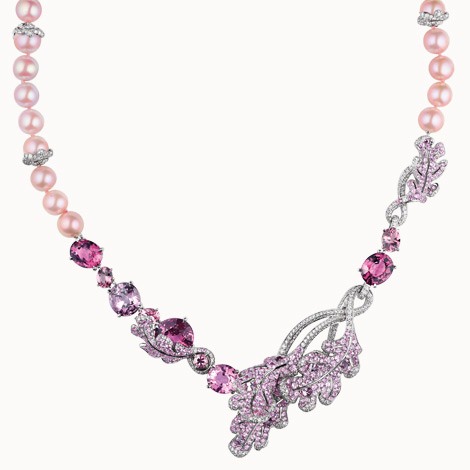 A sacred tree, the oak is the emblem of Zeus, the king of the gods and master of thunder, and a symbol of strength and endurance. The oak has the mystical attribute of being a link between the earth and the heavens.
Whether enhanced by the radiant hues of dawn or by the colours of a stormy sky, the mighty oak and its iconic contoured leaves brings Olympian grandeur to jewellery creations as light as dew drops.