Out of doors to-night there is a storm, Earth is shrouded in a snowy dress; But within, this little room is warm — And a place of peaceful loneliness. […]

[…]Marble gods, with features still and grave, Greet me from afar; and round them grow, In the moonlight, fairy flowers that wave Dreamily their petals to and fro.

Heinrich Heine (1797-1856)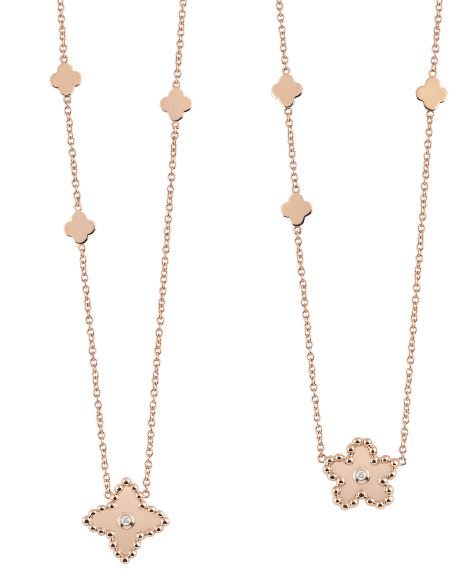 Already Heinrich Heine has praised the fabulous beauty of winter flowers in his poem. This year, the floral theme shows its multi-faceted variety also in the cold season – flower motifs enchant the world of fashion.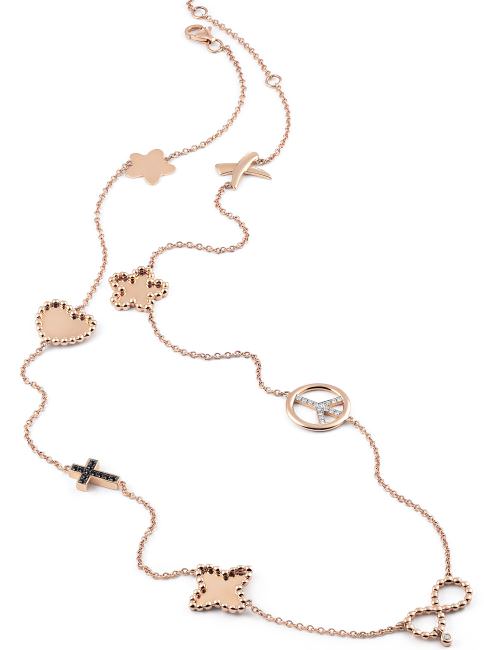 The Italian manufacture of jewelry Al Coro is presenting corresponding filigree necklaces in different lengths. Gentle flower pendants swing on filigree chains made of 18-carat gold. Little brilliant accents sparkle inside the flower like ice crystals. Worn individually or in combination, these elegant precious objects unfold their enchanting splendor. Homage to the beauty of nature.