In the new collection, Lydia Courteille has taken her inspiration from the sumptuous Topkapi Palace, in Istanbul, Turkey. In love with this country, she uses the Palace as her starting point to explore the past of this sublime gateway to the Orient.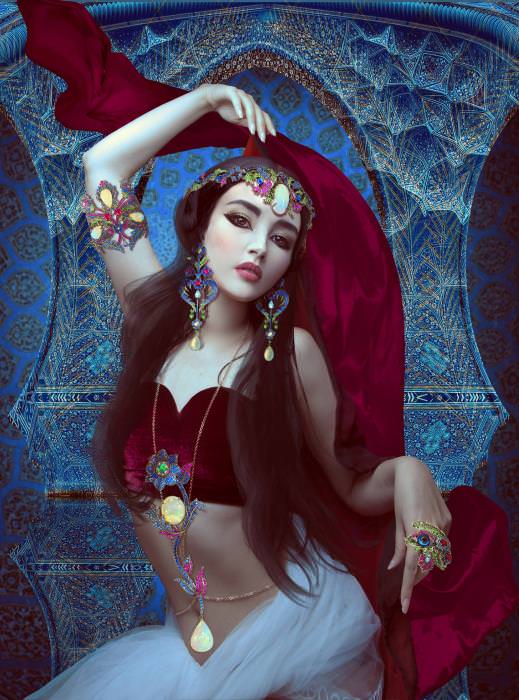 From the great love story of Roxelana and Sultan Suleiman the Magnificent of the vast and powerful Ottoman Empire, to the famous Iznik ceramics decorated with black Halfeti roses and brilliant red tulips, symbol of Turkey; Lydia Courteille invites you to discover the secret splendours of Turkey's Byzantium and Constantinople.
Twenty jewels form this collection: rings, earrings and tiara set with white opal and matched with pavés of sapphires, rubies, spinels and tsavorite garnets mimicking the faience tiles of Iznik that cover the Topkapi walls and those of the Harem.