Among the most successful pen families Montegrappa has issued, Fortuna has struck a chord with a young, urban clientele that appreciates its combination of modernity and classicism. The family of pens was named after the Goddess of Fortune, the personification of luck according to the ancient Romans.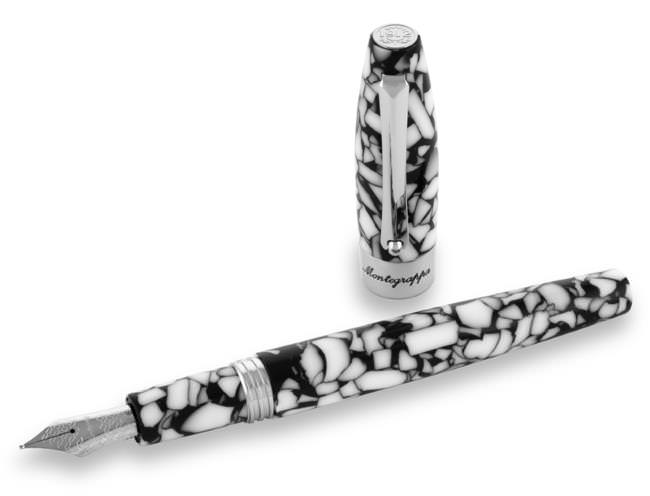 Fortuna's identity as the embodiment of chance events was closely tied to 'virtus', or strength of character. At Montegrappa, they strongly believe that good fortune is indubitably linked to virtue, while education is the foundation onto which an individual develops and nurtures his or her innate talents. They also believe that hand-writing is an essential element of the education process and an indispensable function, even in today's hurried, digitised society.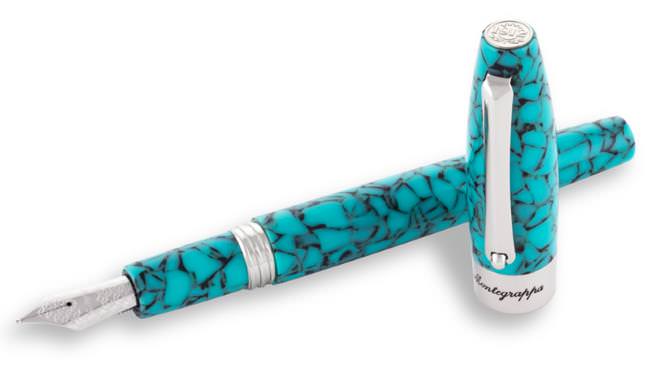 Fortuna Mosaico is offered in the three vivacious shades of multifaceted resin called Roma, Barcelona and Marrakech. With its modern silhouette and the respective black and white, turquoise or indigo blue shades of colours, typical for the mosaic art of each of these cities, the effect is never less than bold. All models are trimmed in stainless steel. Available as a fountain pen, rollerball, twist-action ballpoint pen and mechanical pencil.