Nana Fink introducing Liz is the new ring inspired by the elegance and mystique around Elizabeth Taylor.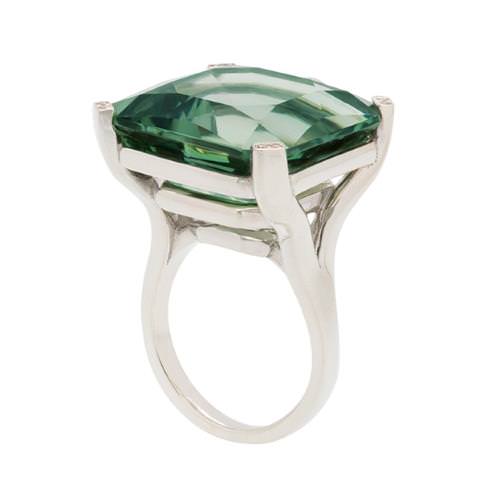 Architecture and design of the Art Déco and Bauhaus epoques are a strong influence, when designing new Nana Fink pieces. Intuitively many rings get green stones setted.
Green the color of balance and harmony. From a color psychology perspective, it is the great balancer of the heart and the emotions, creating equilibrium between the head and the heart. It is also the color of growth, the color of spring, of renewal and rebirth. It renews and restores depleted energy. It is the sanctuary away from the stresses of modern living, restoring us back to a sense of well being.