The Symphony collection by Roberto Coin is a precious melody composed of 5 different notes to listen to with your eyes.
Each Symphony jewel reproduces the style of one of the iconic collections of the Roberto Coin brand for a total of 5 different designs preserved in a unique jewelry set.
From the modern pattern of the Pois Moi collection and the majesty of Barocco to the hidden workmanship of Golden Gate and finally to the peak with the light of the diamonds that distinguish the design inspired by the Princess collection.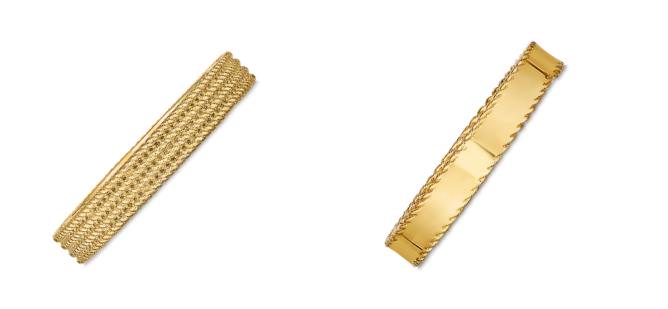 5 diverse and exclusive styles interpreted in 5 bracelets, 5 rings, 5 earrings and 5 pendants to wear all together or separately.