With its discreet aura of timeless luxury, Affinity by Century has reinvented itself in a stunning rectangular case. This new silhouette has revived the Affinity legend and ensures its charisma lives on, through subtle details that have softened the shapes and angles of this iconic watch design.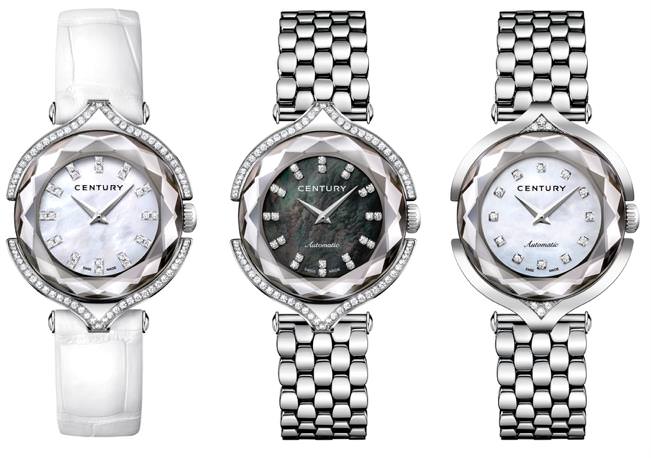 The fine craftsmanship on the lugs and bracelet combined with the shape chosen for the Century sapphire bestow a special femininity on this new model, whose heart beats in every instant. The diamonds set into the lugs evoke the shape of a pagoda, echoing the dazzling hour-markers and delicate iridescent finish of the white or grey mother-of-pearl dial. New, yet still faithful to its origins, every aspect of Affinity has been considered in the greatest detail to make this timepiece a woman's best friend.
The lugs surround the beating heart of Affinity, allowing a view from the sides of the complexity of the Century "Megalith" case. This technique is used to fuse two discs of sapphire into one inseparable piece, and is one of the hallmarks of the brand's timepieces.
The 28 facets of the Century sapphire, each hand-cut and hand-polished by the Manufacture's master craftspeople, create a subtle interplay of light and colour in a captivating and radiant performance with every movement of the wrist. The curves of the barrel link bracelet are not only for visual effect: they also offer a unique smoothness and lightness on the wrist, constantly caressing the skin. This exclusive sensation will remind the wearer of the identity and beauty of the Affinity watch at all times of day or night.