A seductive mix of modern designs and romantic pieces. The Autumn/Winter 2017 Collection by THOMAS SABO connects two central themes of contemporary lifestyle: The desire for the faraway and love of the familiar. In the new jewellery and watches collection, you will find expressive avant-garde looks, filigree diamond jewellery, elegant everyday essentials, strong new Rebel at heart designs and new engravable jewellery pieces that can be personalised with a message. Each new jewellery design is elegantly crafted from 925 Sterling silver and is exquisitely gold-plated, or hand embellished with decorative, multi-coloured semi-precious stones, cubic zirconia, or dazzling diamonds.
"Together" with THOMAS SABO: the new collection's key message
Togetherness, the universal inspiration and key message of the THOMAS SABO AW17 collection, is translated in a new version of the most loved range, Together. New designs featuring a sparkling heart intertwined with a ring engraved with "Forever Together" merge to create ultra-feminine jewellery pieces, representing an unbreakable love bond. The new Together range is available in an exclusive Fine Jewellery version with faceted diamonds and 9k rose gold.
The feminine Glam & Soul collection also offers a large selection of graphic jewellery designs including statement pieces with dazzling crosses and circles: Minimalistic jewellery designs with a "back-to-basics" style are sure to become anyone's daily jewellery staples.
A triumph of new designs joins the Glam & Soul women's collection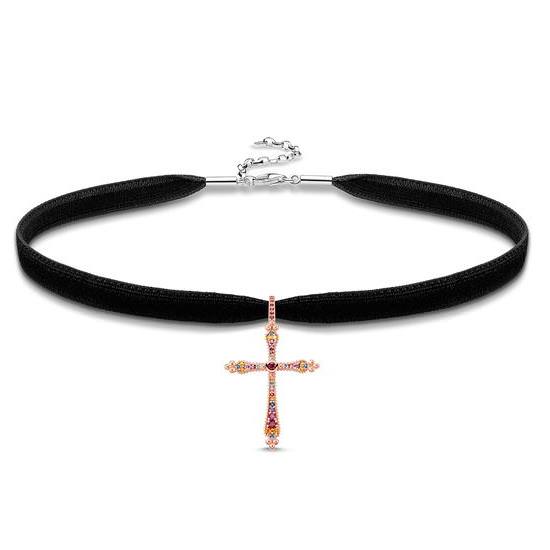 The new THOMAS SABO Women's collection is triumphantly joined by the Royalty range: an artistic interpretation of the intricate jewellery from the Victorian era. Featuring colourful stones, Victorian crosses to be worn on chockers, baroque necklaces and multi-coloured stacking rings, this range has been created with modern day trend-setters in mind and takes on the trends seen on the international catwalks.
Stunning Mini Chakras pendants, a representation of the seven centres of physical energy of Hinduism, provide the base for a style inspired by Far Eastern talismans providing vital energy and strength, giving expression to the love of decades and cultures.
The new Rebel at heart collection: the THOMAS SABO Icons get an update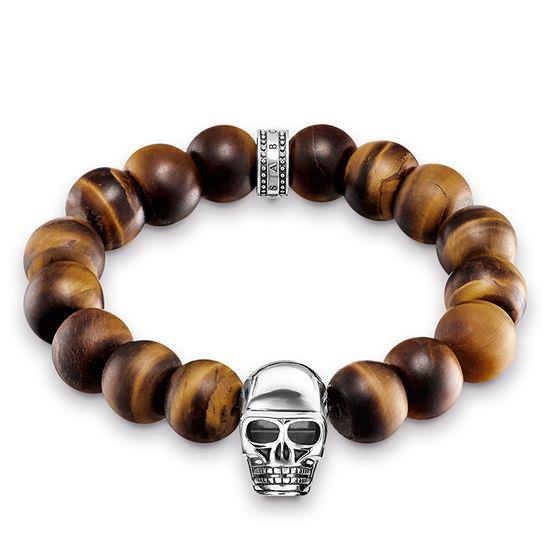 On its tenth anniversary, the Rebel at heart jewellery collection for men and women gets a fresh update and combines modern design codes with ancient symbolism. THOMAS SABO reinterprets the classic Icons of the collection, like the skull, the feather and the cross design with new stones, studs and combinations. Power Necklaces and Power Bracelets, with their XL stone beads become meditative energy sources. Inspired by Buddhist Mala prayer beads, the new designs in black, coral red and tiger's eye are said to give inner strength and to support the flow of life energy.
New Watches for men and women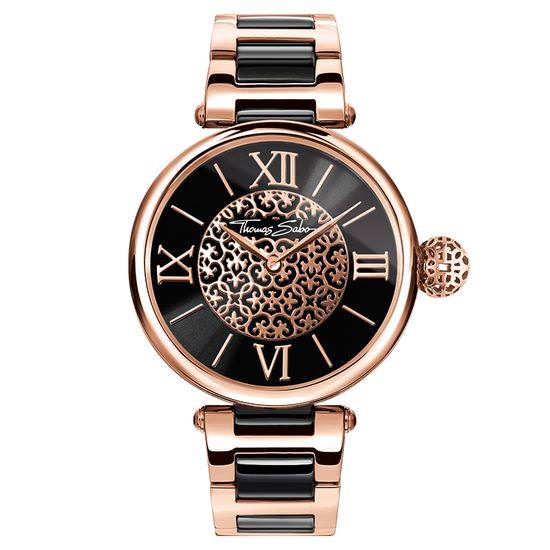 In line with the new jewellery collection, THOMAS SABO offers matching watches for Autumn/Winter 2017. New designs for women in the Spirit and Karma range, together with the new watches for men in the Rebel Spirit and Rebel with Karma ranges, are more than just timepieces. Like an item of jewellery each model is also a reflection of its wearer's personality.