Autore announced they are once again the recipient of the Best in Pearls Award at Couture Las Vegas.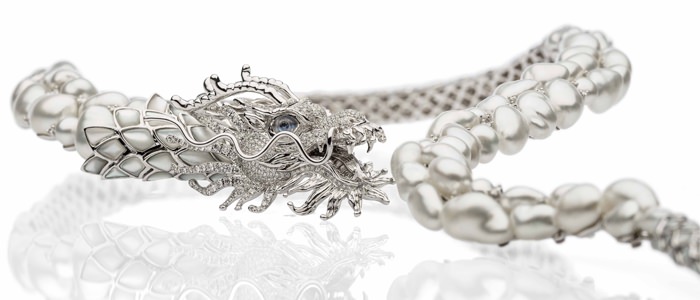 Autore's Dragon Necklet claimed first prize this year adding to the company's success with Autore previously winning this award in 2015, 2010 and 2008, a true testament to the unique and innovative design of Autore Jewellery.
The Dragon Necklet is from Autore's Metropolitan Collection which explores Architecture as an art form, and combines the past and present through iconic structures around the world.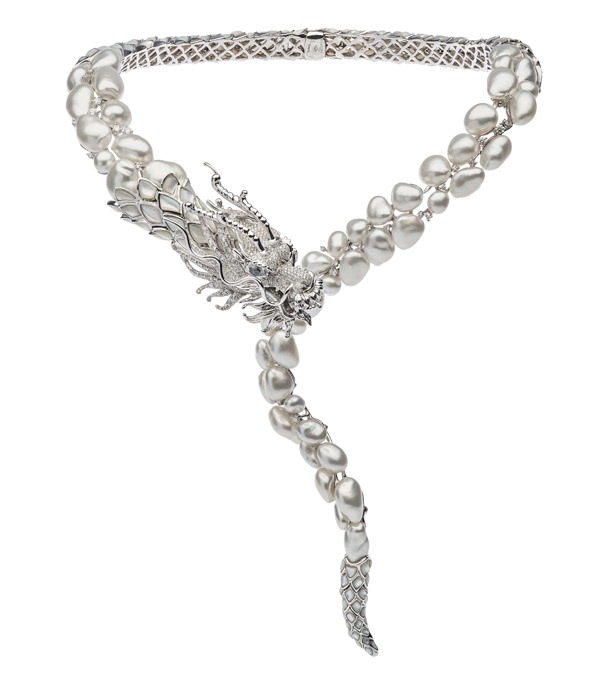 The Wall of the 9 Dragons in the Forbidden City, Beijing, was a strong point of inspiration for this one-of-a-kind piece which features beautiful South Sea 'Keshi' Pearls and Diamonds throughout the piece, a Diamond encrusted head, a Moonstone and Black Diamond to detail the eye, and hand cut Mother of Pearl.