Swarovski has collaborated for the first time with Swiss fashion label YVY, providing crystals for its show at the Museum of Design during Mode Suisse in Zurich
Swarovski has turned the spotlight on up-and-coming young Swiss designers with a new program designed to promote fresh talent in the industry. Yvonne Reichmuth, who founded her YVY label in 2013, is the first Swiss designer to be selected by Nadja Swarovski for the project. Swarovski provided Reichmuth with crystals to adorn her latest collection, which was presented to an international audience at the 14th edition of the prestigious fashion fair.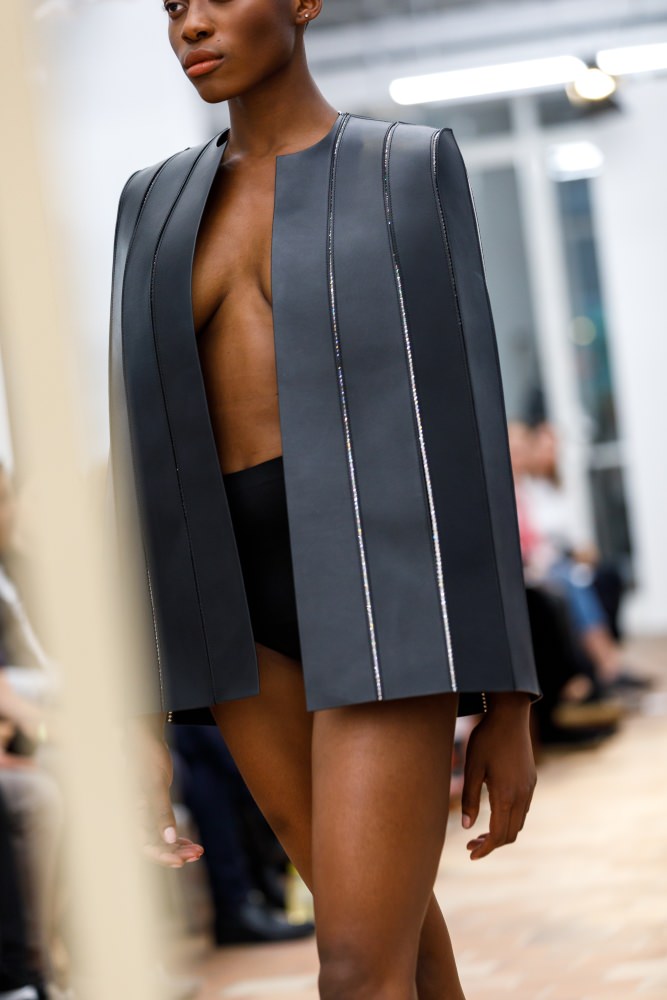 Yvonne Reichmuth was born in the Swiss canton of Schwyz and studied fashion at the Design School in Zurich. The Swiss designer's tough leather clothes and accessories have taken the fashion world by storm. Her extraordinary creations, hand-crafted from the finest Italian leather, have attracted a celebrity following that incudes Gwen Stefani, Katy Perry, Taylor Swift and Kristen Stewart. Whether it is a transparent mesh top, a sexy leather skirt, an elegant kimono, or an exotic turban – the 32-year-old's designs all stand out thanks to their mix of traditional craftsmanship and precise tailoring. The YVY collaboration with Swarovski combined rough leather with glittering accents, each garment carrying a shimmering secret that is revealed by the wearer's movements, the play of light, and the viewer's perspective.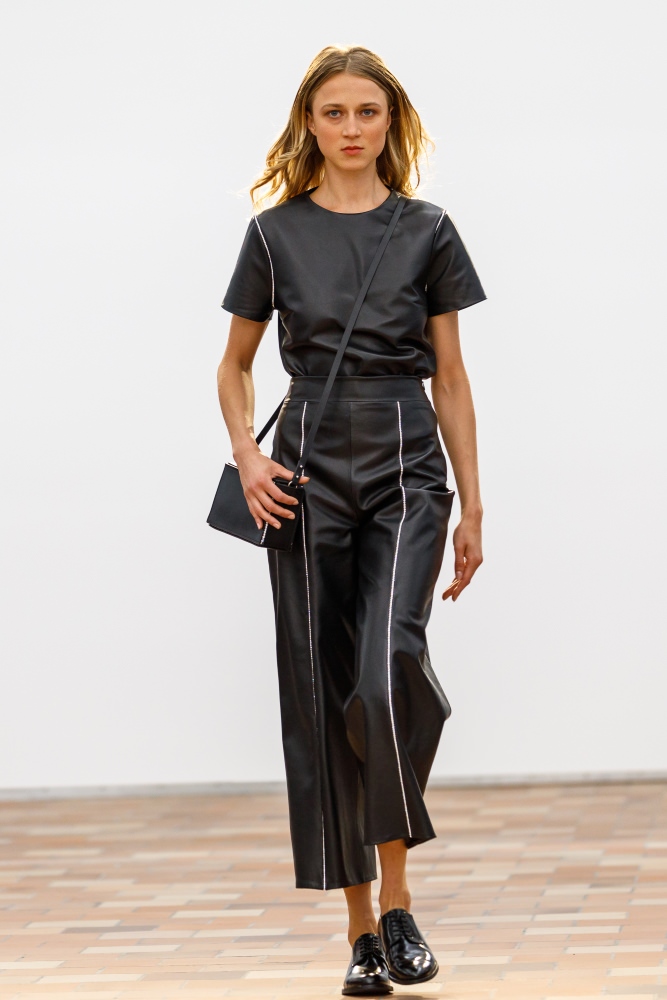 Yvonne Reichmuth, YVY, commented: "I've always been fascinated by sparkling crystals. For my collection, I was inspired by the androgynous coolness of Eileen Gray and was looking to use jewelry in surprising new ways. I wanted the effect to be a little tongue-in-cheek."
The show at Mode Suisse also included the ornate capsule collection by Swiss designer Julia Seemann that was previously shown at Berlin Fashion Week. This collection was created as part of the Swarovski X Vogue Salon initiative, which has now been running for three years.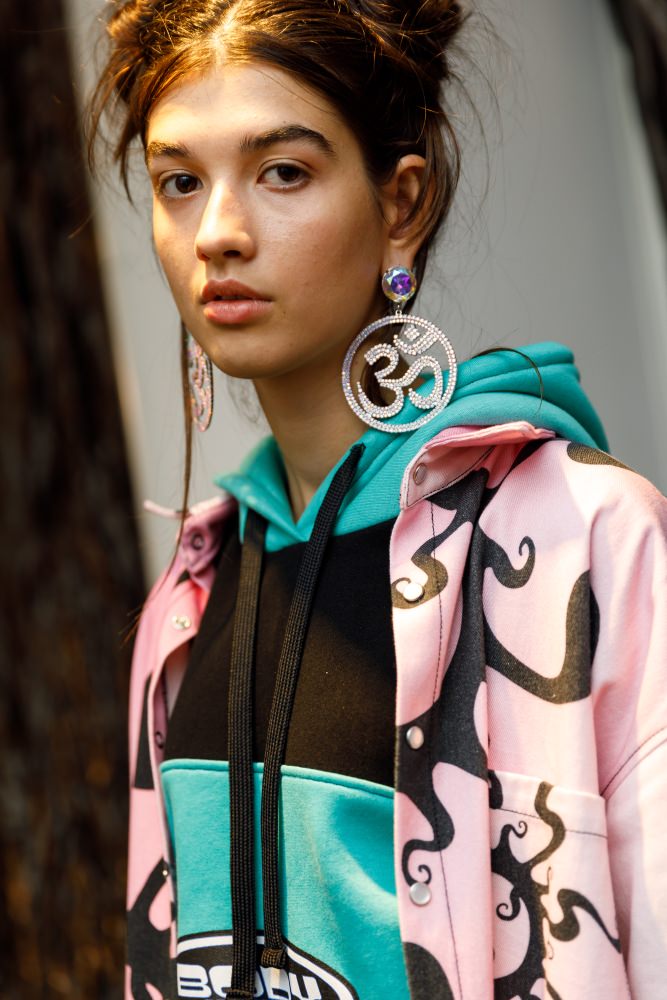 Julia Seemann commented: "I love the vast array of crystals. They open up so many different design possibilities."
The 28-year-old rising star from Zurich has already won several awards (including the Swiss Federal Design Award) and is beginning to make an impact on the international scene. She caused a sensation in 2015 with her final collection on the New York fashion platform VFiles. Her '90s-inspired streetwear collections are turning heads with their clean lines, angular cuts, and strong prints. A graduate of the Basel School of Art and Design, Seemann has already won over stars like Rihanna and Gigi Hadid with her intriguing mix of feminine and masculine hip-hop elements.