Lalique unveils its first ever men's jewellery collection. Under the name L'Homme Alpha, this collection plays on a striped motif. This musthave design sculpts the light to reveal Lalique's renowned crystal.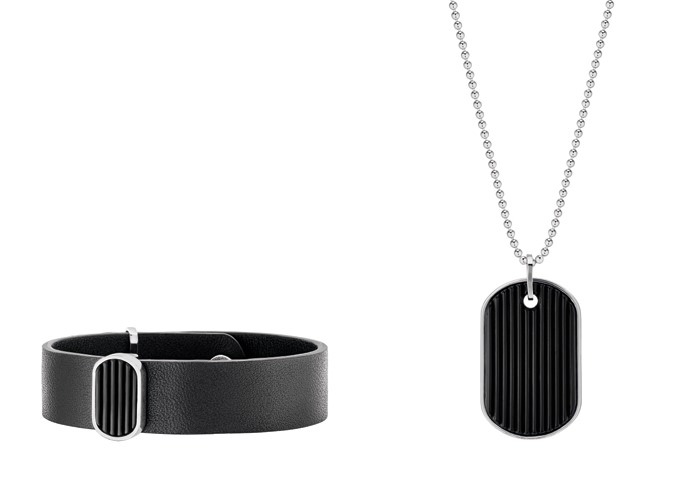 The satin and repolished finish – signature work of the House – perfectly highlights the graphic lines of the black crystal motif with its contrasting matte and brilliant effects. This collection features three sterling silver jewels (pendant, ring and bracelet) and two accessories in palladium-plated metal (tie clip and cufflinks) to introduce this definitely masculine new chapter.
Lalique achieves excellence in fashioning black crystal, a challenging colour requiring the ultimate know-how from glass Masters. This colour of great character defies crystal transparency and is naturally associated with strength. Very sensitive, its work commands the utmost attention from our craftsmen to reach the absolute perfection put into each Lalique object. This high degree of technical requirement gives black crystal a precious uniqueness and true enigmatic dimension, especially as it is the darkest and only opaque crystal colour. The magic of Lalique crystal is achieved through the satin and repolished finish which sculpts the light at the surface to reveal the motifs. The colour is a natural choice for Lalique's first men's jewellery collection.