For its 25th anniversary, Magerit launches a new collection that reveals the essence of the company, paying homage to the jewels that have marked its history. When reflecting upon the themes that have inspired the company's most relevant collections, those dedicated to natural elements are found to be of special importance, being indispensable components of life that offer meaning to all that surrounds us.
Inspired by these four elements, designs emerge that are as warm as the earth, as light as the air, as hot as fire and pure as water.
The Elements collection is structured around four well-differentiated parts in which each element acquires its protagonism in coherence with the colors and symbols representing it.
Magerit in its purest state; a symbiosis of fantasy and reality, where goddesses and nymphs mix with foliage, wings, flames and marine motifs. The entire collection reveals a mastery of design and execution, worthy of any celebration.
WATER
Representing the fundamental element of life. It is related to feelings and emotions. The infinite sea
Water Talisman
Nereida
Inspired by the subtle beauty of the mermaids, which, according to Greek mythology, inhabited the bottom of the sea.
Nereida Bracelet
EARTH
Representing growth, ongoing development, the creation. The miracle of nature
Earth Earrings
Cibeles
Inspired by Cybelej the goddess of the earth according to Greek mythology.
Cibeles Necklace
AIR
Representing dreams, fantasy, movement and intelligence. The power of imagination.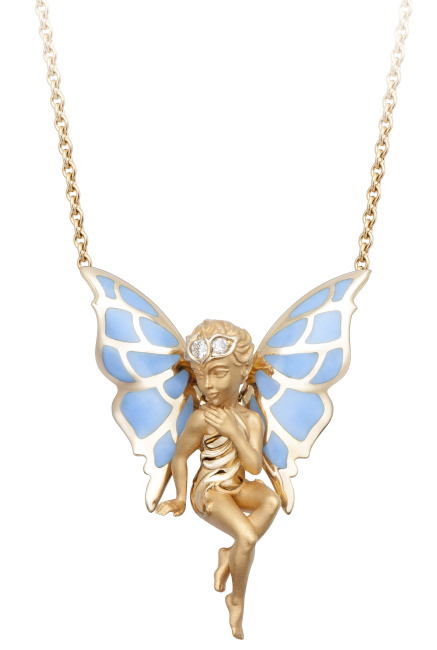 Àine
Inspired by Àine, the goddess of the air according to Celtic mythology.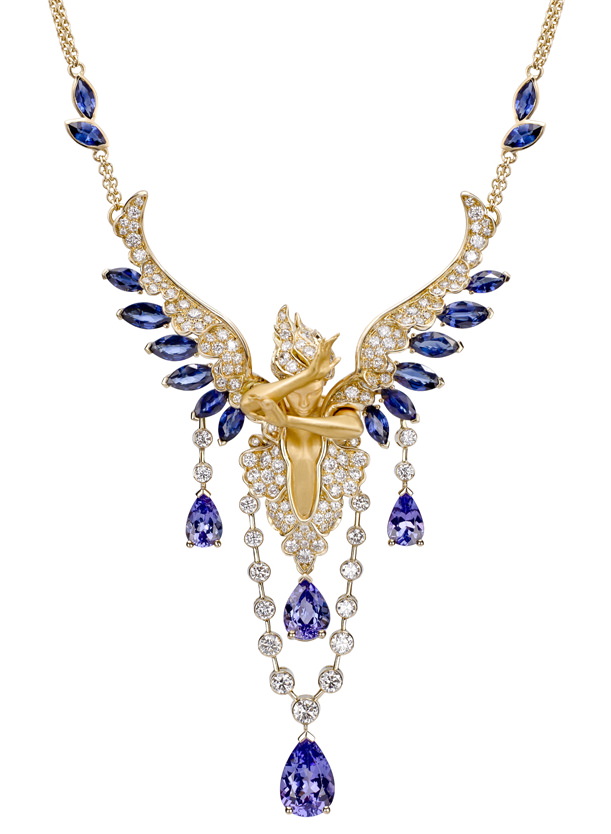 FIRE
Representing energy, vitality, strength and passion. The sun.
Fire Earrings
Vesta
Inspired by Vesta, goddess of fire according to Roman mythology, an eternal flame burned for centuries in her temple. It may be worn as a brooch or necklace.
Vesta Necklace