A very special new design expresses solidarity with people living with Parkinson's disease, and a portion of proceeds supports The Michael J. Fox Foundation's mission to find a cure.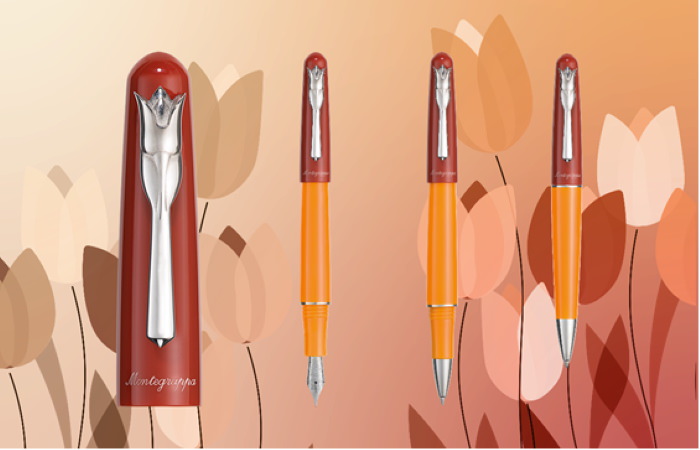 A passion for beautiful expression is something all aficionados of fine writing hold dear. But for the estimated six million people living with Parkinson's disease, giving shape to even the simplest thoughts can be an arduous, painful ritual.
A new collection of Montegrappa writing instruments aims to highlight their experience and support Parkinson's research through Team Fox. Team Fox is the grassroots fundraising program of The Michael J. Fox Foundation, the world's largest non-profit funder of Parkinson's research.
Tulip for Team Fox is richly coloured, with a pocket-clip modelled on the global symbol of Parkinson's awareness. Its floral design comes from the hand of painter/sculptor, Timothy John – a long-time Montegrappa ambassador, collaborator and friend. In 2017, Timothy was himself diagnosed with Parkinson's disease, and his engagement and enthusiasm have been the driving force behind this special project.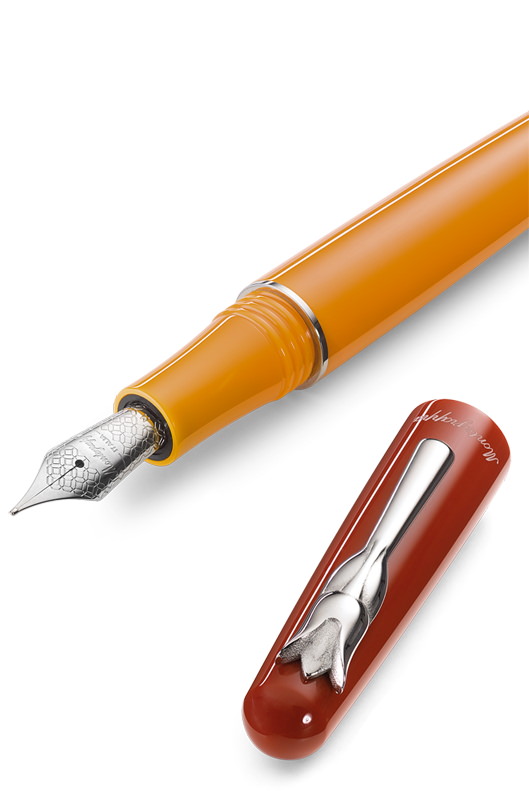 As a Montegrappa Solidarity Edition design, 10% of proceeds from all purchases of the Tulip for Team Fox will flow to The Michael J. Fox Foundation. The Foundation has funded more than $800 million in research to accelerate new and improved treatments, and accelerate a cure. The Foundation's signature orange livery provides the colour reference for the pen's barrel, section and a Montegrappa insignia set into a cap of tulip red.
The Tulip for Team Fox uses the robust silhouette of the Elmo 01 – a confident, affordable all-rounder designed to go wherever you go. Available in fountain pen (with four nib grade options), rollerball and ballpoint modes, its evocative pocket profile shows that love and compassion are your guides.