Bentley Motors celebrates 100 years of passion and excellence and chooses the jewelry art of Dreamboule that, thanks to the extraordinary merger between Italian design and Swiss engineering, enchants the public with a unique and iconic ring, meant to capture forever those visionary dreams that create passion and elevate to excellence.
Aesthetic code of the Milanese Maison and symbol of passion and good luck, a couple of ladybugs in rubies lightly touches the jewel, while the iconic Dreamboule gold flakes twirl in the Dream Solution under the Swiss Made cabochon vault of natural sapphire glass.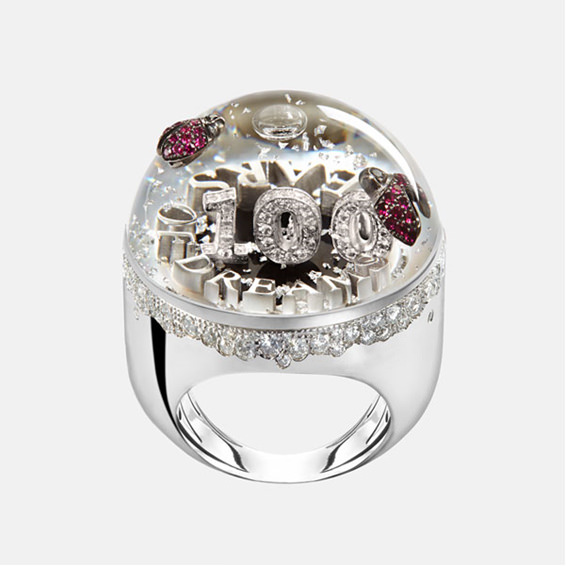 Bentley 100 Celebration ring is crafted in 18K white gold, white diamonds, rubies, black diamonds, 24K white gold flakes, white mother of pearl, black volcanic stone.