CIBJO, the World Jewellery Confederation, has made its new Ruby and Sapphire Guides available for downloading from the CIBJO website. The guides are designed in a printable single sheet format, offering retailers and consumers the basic criteria according to which the quality of a ruby or a sapphire can be determined. The guides complement the Coloured Stone Blue Book, which is the definitive set of standards for the grading, methodology and nomenclature of coloured gemstones.
First presented at the Coloured Stone Commission meeting at the 2008 CIBJO Congress in Dubai, the final versions the Ruby and Sapphire Guides were ratified during the 2009 CIBJO Congress in Istanbul in May.
Vichian Veerasaksri, president of CIBJO's Coloured Stone Commission and the driving force behind the creation of the guides, said he was extremely pleased that the guides were now available to the public at large. "It is CIBJO's and the Coloured Stone Commission's purpose to make as much possible information available, which in turn helps to increase consumer confidence in coloured gemstones as a whole. We believe we have achieved one of CIBJO's most important objectives with the release of this document."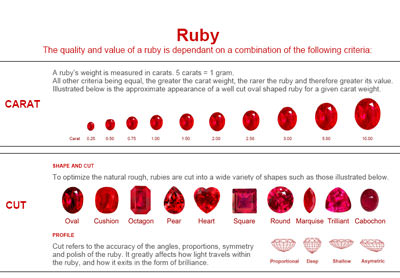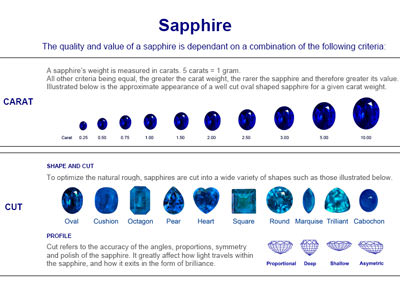 click here to download the Ruby Guide and here to download the Sapphire Guide.
Vichian Veerasaksri said he had also already arranged for translation of the guides into Thai "We are urging other national members to translate these guides also into various other languages, such as Arabic, Chinese and Russian,". "The commission has suggested that CIBJO's national members call on experts from among their own membership, such as gemmologists and gemstone dealers, to help with the translations," he added.
Roland Naftule, president of CIBJO's Sector III, under which natural gem materials resort, said the Ruby and Sapphire Guides were yet another step for CIBJO in offering both professionals and consumers up-to-date and relevant information. "Vichian and his colleagues created a very useful tool that will help gem buyers, jewellers, retailers as well consumers understand and learn about rubies and sapphires," he stated.