From February 19 to 22, 2010 inhorgenta europe will once again open its doors at the New Munich Trade Fair; this edition marks the 37th year. Despite the difficult global economic conditions, visitors to the EU's largest trade exposition for watches, jewellery, gemstones, pearls, and technology can look forward to another exciting show and an extensive product selection, as seen by the positive registration numbers.
Close to 1,200 exhibitors from 45 countries will participate. In addition, like last year, Messe München GmbH expects approximately 30,000 international trade show visitors. These visiting industry professionals will be able to get up close and personal with the latest innovations in six halls spread over a total of 64,500 square meters of exhibition space at inhorgenta europe. Thanks to its early date, this exhibition is considered a key barometer for the future development of the demand for watches and jewellery for the entire year.
The upcoming inhorgenta europe will focus on "Design." There will be special exhibitions, such as the famous Antwerp "Silver Museum Sterckshof" in Hall C2, where visitors will also fi nd the new areas of "Design Porcelain" and "Silver Objects." Furthermore, the hall has been redesigned, with a new concept for the "Designer Avenue." A platform for the Innovation Award competition, the centre of the hall will host not one but two marketplaces. The goal is to further improve networking among jewellery creators, manufacturers, retailers, and customers.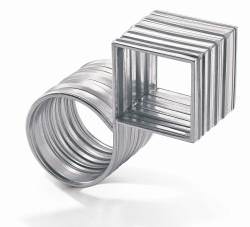 Armin Wittman, Exhibition Director of inhorgenta europe, underlines the significance and topicality of good design: "Today's customer sets great store by the option of expressing one's own personality with jewellery. Excellent design has become the pivotal point for jewellery retailing. Even traditional manufacturers are increasingly starting to combine their technical expertise with innovative design." The topic of design has been one of inhorgenta europe's particular strengths for a long time, and not just in the "Design Hall" C2, which has become an international hallmark for this exhibition. This platform is unique throughout the world for distinctive designer jewellery and jewellery design, where more than 300 exhibitors show their pieces over 10,000 square meters of exhibition space.
The international jewellery scene is very familiar with the Innovation Award by inhorgenta europe, a competition showcasing the new generation of jewellery designers, presented annually since 2000. On the occasion of the award's anniversary, there will be a "virtual exhibition" parallel to inhorgenta europe, with an online presentation of the award-winning pieces by jewellery designers from the last ten years. The Innovation Award has established itself as one of the world's most important honours: close to 200 designers from all over the world are planning to enter the competition endowed with 2.000 in the anniversary year. The award will be presented in the categories Jewellery, Platinum, and Silver Objects.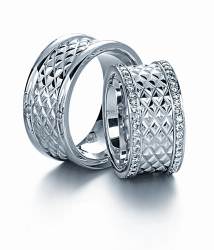 Hall A1 at inhorgenta europe proves the exposition's great expertise in the area of watches and clocks. Fashion and lifestyle watches, classic manufacturers or high-end, high-quality watches, as well as watch bands are found in this area. The central highlight of this hall is "Brand Avenue," where brands such as Casio, Fossil, Sector, Skagen, and many more will exhibit their products, including manufacturers such as Dugena under new management by Nova Tempora, or Esprit with the Marlox Company. Another company to return to inhorgenta europe is the Festina Group with its brands. In addition, the "Forum German Zeitgeist" will present an impressive exhibition by manufacturers of mechanical watches, among them many small, yet sophisticated watchmaking companies.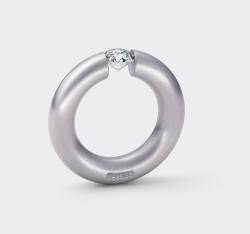 Hall B1 hosts the Platinum Forum in an exclusive ambiance. This exclusive market segment has its own, unique platform in this area. More than 20 top manufacturers from all over the world present their collections. This hall is also the location for other manufacturers of particularly valuable jewellery, such as the Meister, Schoeffel, Frey Wille, or returning Niessing. Hall B1 also hosts estate jewellery. In addition, watch manufacturer Junghans will considerably increase the size of its booth in this hall.
Hall B2 focuses on popular jewellery brands. Here is where the visitor will find such well-known companies as Pandora, Trollbeads, and Monomania, some with considerably enlarged booths. A new exhibitor in this area is renowned crystal jewellery manufacturer Swarovski.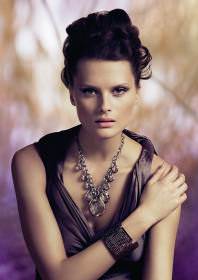 Hall C1 offers a comprehensive exhibition of gemstones and pearls. The trade show management expects more than 200 exhibitors, among them renowned names such as Groh & Ripp, Ph. Hahn Söhne, and Wild & Petsch from the gemstone segments, as well as Otto Blumenschein or Hashimaru from the pearl segment. Furthermore, visitors can look forward to the special exhibition "150 Years German Gemstone Museum," featuring extraordinary specimens from the long precious stone history of the city of Idar-Oberstein. The gemstone design competition for newcomer talents "mineralART" will again be held, this time with the motto "Adventure Jasper." Creative design with gemstones is also the central topic of the special exhibition "Stone Matters" by the Universities of Trier (Germany) and Lappeenranta (Finland).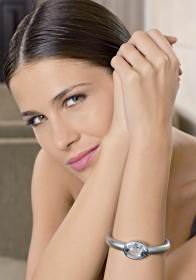 Hall A2 will present key innovations from the technology sector. Experts from the areas of machining, tooling, inventory management software and security technology, as well as jewellery packaging, store design, display and packaging concepts will present their products and services.
The multi-faceted side event program of inhorgenta europe offers practical seminars, panel discussions with high-calibre participants, and interesting special exhibitions. It is a defi nite must for any visiting industry professional. Topics include "Shop Design" and "Improving Sales – Tips and Tricks for Jewellers." To complement the key topic of "Design," the seminars include "Fashion and Jewellery – Trends 2010" and "Strategic Design – Industry and Retail Management for Demand- Oriented Business Operation." All presentations are in German with simultaneous translation into English.