May's edition of VicenzaOro Spring, the International Show devoted to Gold, Jewellery, Silver, Watches and Precious Stones, to be held at Fiera di Vicenza, is studded with international events where creativity, design and excellence in gold craftsmanship are going to be the leading actors.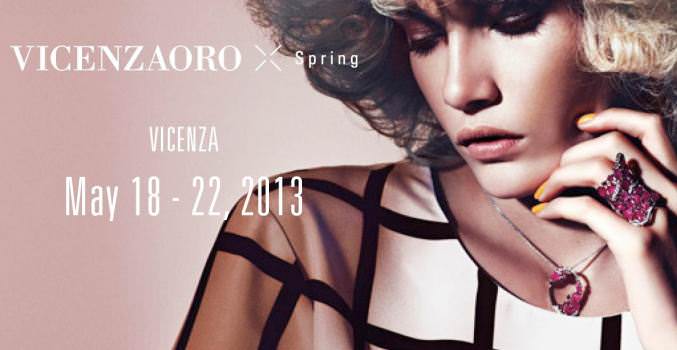 From 18 to 22 May, VicenzaOro, in its spring version, is going to highlight the contamination between jewellery and the fashion world, attracting about 1,400 exhibitors from the main gold districts in Italy, and from over 30 foreign countries. VICENZAORO is the business hub, the preferred meeting point for international producers and for buyers coming from more than 70 countries.
Jewellery's red carpet is coming back to Vicenza also thanks to the "Andrea Palladio International Jewellery Awards 2013" – an international award devoted to excellent industry players, from every possible market segment, such as design, production, distribution, retail and communication. This year, the prestigious event, whose exceptional jury is going to be headed by Maestro Gianmaria Buccellati. The award will provide the opportunity to praise the élite of the global jewellery industry during a special night that will start with the Show Opening, on 18 May, at 6.30pm, at Fondazione Bisazza.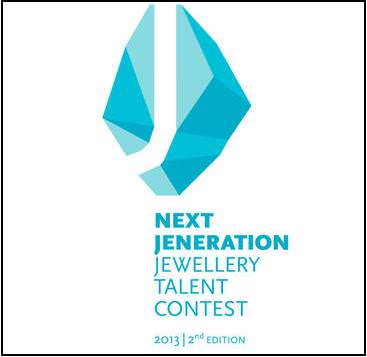 On Friday, 17 May, it will be the Palladium Basilica's turn to host the prize giving ceremony of "NEXT JENERATION - Jewellery Talent Contest 2013". The international contest focused on young talents' ideas, is organized together with the School of Design of Milan's Polytechnic University. The contest's topic is a project for a Porte Bonheur jewel, i.e. a contemporary talisman or amulet representing the apotropaic power that's been ascribed to them since the prehistory of jewels.
TRENDVISION Jewellery + Forecasting, a permanent and independent observatory for jewellery tendencies, is going to be the star of VICENZAORO Spring, by introducing an innovative and modern dedicated inspirational space: "TRENDVISION Inspirations 2014". The Trend Area, whose theme will be "MUTATIONS", is going to be a real visual boutique gathering the materials coded to interpret the season. Such a service is devoted to companies, manufacturers, designers, buyers and stylists who will be able to know the trends for 2014's and 2015's seasons. The seminars for producers and buyers, scheduled to take place on Saturday 18 and Monday 20 May at the Fiera, are definitely to be noted in the operators' agendas. They were devised by Paola De Luca, Creative Director and Forecaster for TRENDVISION Jewellery+Forecasting.
After the success obtained at the last Hong Kong International Jewellery Show (i.e. Asia's trade leader event), a new lap for TRENDVISION is going to be the LUXURY@JCK in Las Vegas, from 28 to 31 May. Therefore, it will play once again its leading role as "exportable platform" devoted to research on jewellery trends, during the exclusive event that gathers the top luxury brands of the industry, anticipating the traditional American gold show.
VicenzaOro is fashion and research, and a perfect synthesis for such an important alliance is going to be provided by the exhibition titled "Italian Design Meets Jewellery", organized by Alba Cappellieri in cooperation with Fiera di Vicenza. The exhibition will be open to the public, with free admittance, from 18 May to 18 June at Palazzo Bonin Longare, in Corso Palladio, Vicenza. The spotlights will be pointing to jewels by Italian industrial designers who challenged their colleagues from other trade sectors – e.g. design, lighting, fashion accessories and furnishing complements.
New infrastructures and exhibition areas will undoubtedly draw the attention of VicenzaOro Spring's visitors. We are talking about the new single-storey pavilion (15,000 sqm of available space) and the 8-storey parking facility that are being developed.
An investment of Euro 32 million was needed to fund the project which is aimed at boosting Fiera di Vicenza's activities by enhancing its role of International Business Hub, as well as at generating new business opportunities for the city and the surrounding district.
Therefore, the project seems to confirm all the indications illustrated in the Strategic Plan (FDV 2011/2015), where 2014 was identified as the year when Fiera di Vicenza's metamorphosis is going to be fully accomplished. The new centre will be a "Boutique Show" whose facilities will be more on line with the most advanced standards, in order to facilitate contacts between partner companies and domestic and international business leads.