Italian-made gold and jewellery was a star player at the JCK Show in Las Vegas, America's number one jewellery show, which came to a close on 3rd June.
The exclusive Las Vegas Mandalay Bay Convention Center provided the new international setting for the 130 companies (20% of which participating for the very first time) from the main Italian gold production poles, Vicenza, Valenza, Arezzo, Naples, Marcianise and Torre del Greco and Milan. Companies expressed their satisfaction on achieving good business results with the United States' retailing sector, a success that further confirmed renewed interest in Italian jewellery, synonymous the world over with quality and design.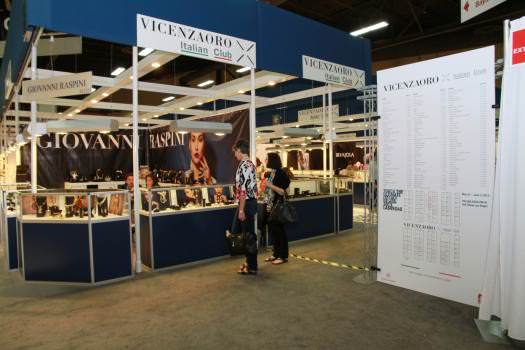 In Las Vegas for the eighth year running, Fiera di Vicenza once again presented its VicenzaOro Italian Club travelling format, where the spotlights were not only on high range jewellery collections, but also on more accessible items on show in the centrally located Glamroom, that combine noble and innovative materials to create unique items and designs. The 2013 Edition of VicenzaOro Italian Club enhanced its particular format through exhibition layouts enriched with designer fittings giving the entire context a touch of elegant Italian style.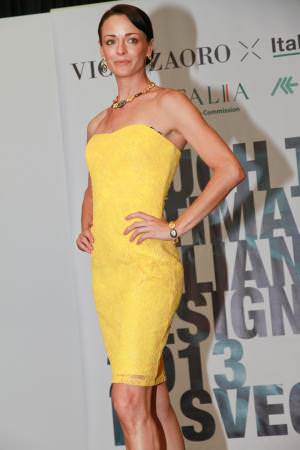 The uniqueness of Italian jewellery design and style were much admired at the six "Catwalk – Italian Jewellery on Trend" parades organised by the Los Angeles ICE Agency in collaboration with Fiera di Vicenza during the JCK Show. Retailers and trade press were therefore able to admire the gold and jewellery creations that most represented 30 of the 130 Italian Club companies but, more importantly, the parades provided a unique, close-up occasion to witness the design and pure style of Italian manufacturing .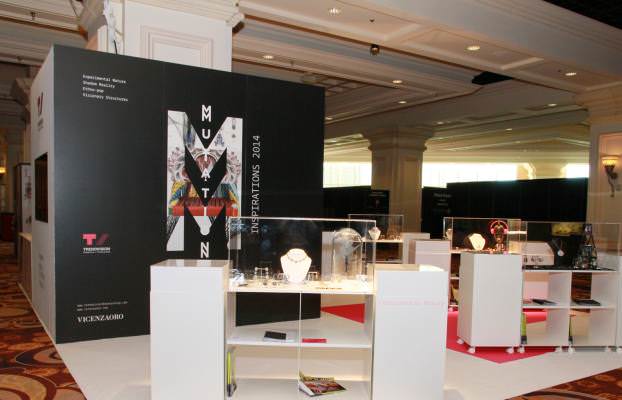 Trend Area's "Inspirations 2014 - MUTATIONS - made its debut at LUXURY@JCK, the showcase specifically for international jewellery's most exclusive brands, which took place in the lead-up to the JCK Show. With its own special exhibition area, Trend Area explored the directions in which style, materials, working methods and consumer behaviour are heading and which are bound to have a significant influence on the luxury industry.
Traders were therefore able to preview the new trends for 2014 that the TRENDVISION Jewellery + Forecasting team, Fiera di Vicenza's independent international forecasting centre, has identified. 4 moods of jewellery trends for the coming 2014 season - Experimental Nature, Shadow Reality, Ethno Pop, Visionary Structures - were unveiled at a Keynote Breakfast. TRENDVISION Jewellery + Forecasting was also the official sponsor at the LUXURY Gala Evening held on 30th May at Moorea, The Beach al Mandalay Bay.