Foreigners eye the Indian market while the locals promote their jewels to the world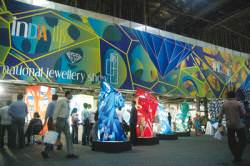 To virtually every adult with access to a newspaper or television, it should come as no surprise that the credit crunch has taken its toll on the jewelry industry. Special mention, however, should be made of India, whose domestic jewelry market is growing at such a pace that even in the face of global recession, it looks poised to weather the chaos. The platform from which a good portion of domestic business is done is the India International Jewelry Show, organized by the quasi-governmental Gem and Jewelry Export Promotion Council. The fair takes place every year during the first half of August in the NSE exhibition complex in north Mumbai, a venue not without its share of logistical problems (a propensity to flood during monsoon season, for example).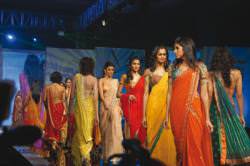 This year's edition, though lighter than expected on business (due, of course, to the darkening economy), saw heavy traffic thanks to the council's strategic courting of foreign exhibitors. A first-time pavilion of Israeli diamantaires reflected Israel's eagerness to get a piece of the action.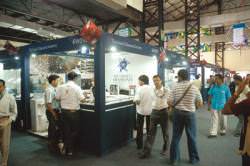 "The Indian consumer market shows tremendous potential," said Moti Ganz, chairman of the Israel Diamond Institute. "Indians traditionally have designed, created and consumed diamond and gem-studded jewelry. We are very excited to participate in this show and look forward to creating mutually beneficial business ties with the Indian diamond industry."
While the local market continues to attract foreigners, a parallel effort is under way at the council to actively promote Indian-made jewelry to overseas buyers. The first target is the Middle East, with show organizers going so far as to suggest an IIJS sister show may one day open in Dubai or Sharjah, two of the United Arab Emirates. While the U.S. market lingers in uncertainty, the Indians also hope to penetrate new territories, including Russia, Iran and Pakistan, said Sanjay Kothari, the outgoing chairman of the GJEPC.
"We have had a lot of Pakistani jewelers come to the show in the last four years," he said. "Hopefully by 2009 we will be able to make inroads."
The organizers of IIJS are also on a mission to elevate the reputation of Indian-made jewels. The vehicle for this campaign is the IIJS Signature Goa show, scheduled to run in the seaside resort Feb. 20-23. By limiting the show to 150 to 200 high-end exhibitors, the organizers, Kothari said, hope "to show the world that India is capable of making jewelry on par with the Italians."