The Gemological Institute of America's (GIA) first-ever "Mini" Jewelry Career Fair in Las Vegas surpassed all expectations, according to organizers. Approximately 200 job seekers heard an enlightening industry overview and a top-flight panel discussion, and received individual coaching sessions and information on more than 100 jewelry career opportunities.
"This event was a tremendous success," said Kathryn Kimmel, vice president, chief Marketing officer and co-founder of the GIA Jewelry Career Fair. "A tone of mentorship and kinship permeated the day. Top industry leaders and influencers provided guidance and encouragement to those seeking a career in gems and jewelry."
Alecia Tank, GIA Student Body Council president in Carlsbad, agreed with Kimmel's assessment and said attending the event gave her tips on how to find a job once she graduates this fall.
"The panelists and coaches encouraged me to evaluate and define where I want my career to go," Tank said. "I was very impressed with the unity and generosity the industry experts showed as they shared their knowledge with the future generation of jewelry professionals."
The "Job Success in Today's Market" panel included John Green, president and CEO of Lux Bond & Green; Matthew Green, sales director of Europe, Middle East, and Asia for John Hardy International Ltd.; Joel Schechter, CEO of HONORA; and Phyllis Bergman, CEO of Mercury Ring Corporation.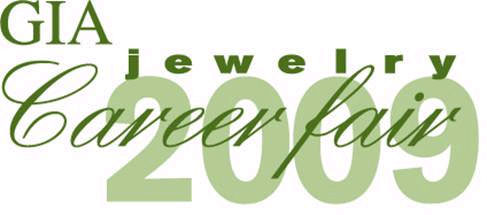 Each gave an overview of their diverse industry experiences and how they conquered challenges and achieved success. John Green said passion is a critical ingredient for a rewarding career; Bergman stressed the importance of networking; and Matthew Green urged attendees to stay open to unexpected opportunities that could take them in new and exciting directions. Schechter gave an overview of the key attributes today's employers are looking for—loyalty, honesty, respect and attention to detail—characteristics they seek at all levels and at all times. He said that demonstrating these traits is critical to establishing yourself as a stand-out candidate, especially in a competitive job market.
The GIA Mini Jewelry Career Fair, sponsored by JCK Events, was a condensed version of the Institute's popular career event that's been a staple of the industry for the last 18 years. The Jewelry Career Fair was founded by GIA and The Jewelers 24 Karat Club of Southern California. The next GIA Jewelry Career Fair is scheduled for Oct. 16 at the Institute's world headquarters in Carlsbad, California.