The 28th edition of the June Hong Kong Jewellery & Gem Fair (June Fair) will be held at the Hong Kong Convention & Exhibition Centre (HKCEC) from 25 to 28 June 2015. Reputed as one of Asia's top three trade events of its kind, the fair will gather about 2,000 suppliers from around the world, showcasing their latest product collections in over 70,000 square metres of exhibition space. Buyers can therefore preview the market trends for the coming seasons and restock on inventory. Plan your visit now to this must-not-miss sourcing event.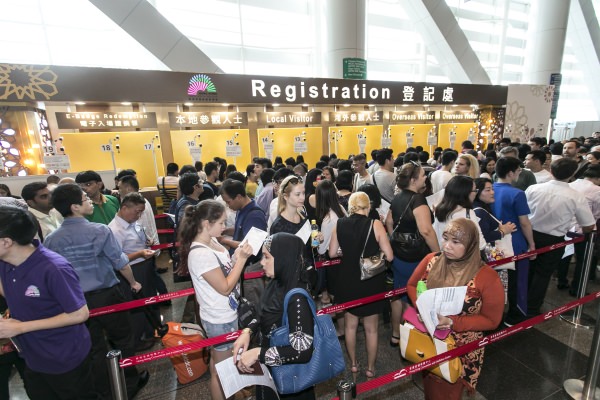 Attractions under spotlight
The June Fair features 16 participating group pavilions showcasing their respective product specialtiesin the June Fair. Among the pavilions are Antwerp, Brazil, mainland China, Colombia, Germany, India, Israel, Italy, Japan, Korea, Sri Lanka, Taiwan region, Thailand, Turkey, the United States and the International Colored Gemstone Association (ICA).
The Diamond Pavilion is again one of the largest of its kind in the world, gathering more than 480 diamond exhibitors.
The Stainless Steel Jewellery Pavilion, Fashion Jewellery Pavilion and Designer Arena are the new additions to the fair, offering buyers a wider selection of products.
Located at AsiaWorld-Expo, the Mineral and Gem Asia (6MG) will be held concurrently with the June Hong Kong Jewellery & Gem Fair. The fair will be held from 27 to 30 June. Visitors at June Fair can also enjoy participating in 6MG, giving them two marketplaces to explore in one trip.
Diamond Auction by OJSC ALROSA — ALROSA is the leading diamond mining company in Russia. Ranked as the biggest diamond miner worldwide by volume, ALROSA's 2014 diamond production totaled 36.21 million carats, accounting for a quarter of the global diamond output. The company will conduct its Diamond Auction at the June Fair (Admission by invitation only).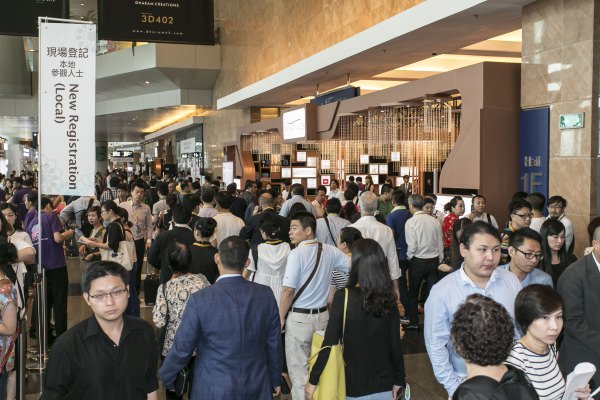 Clear Product Sectorisation • Sourcing Just Easy
Exhibits are strategically grouped under specialty pavilions according to category, making the Fair easy to navigate. These Theme Pavilions are:
| | |
| --- | --- |
| Hong Kong Premier Pavilion | Halls 1D & E |
| Fine Design Pavilion & Fine Gem Pavilion | Grand Hall |
| Jadeite Gallery | Hall1A & Concourse |
| Fine Jewellery | Halls 1A, B, C, Mezzanine 2 |
| Designer Arena | Halls1D & E |
| Diamonds | Halls 3B, C, D & E |
| Corals | Halls 3F & G |
| Pearls | Halls 3F & G |
| Mounting Jewellery | Halls 3F & G |
| Antique & Vintage Jewellery | Mezzanine 4 |
| Stainless Steel Jewellery | Chancellor Room |
| Silver Jewellery | Halls 5B & C |
| Fashion Jewellery | Halls 5B & C |
| Gemstones | Halls 5E, F, G & Concourse |
| Jewellery Accessories, Packaging, Tools & Equipment | Convention Hall |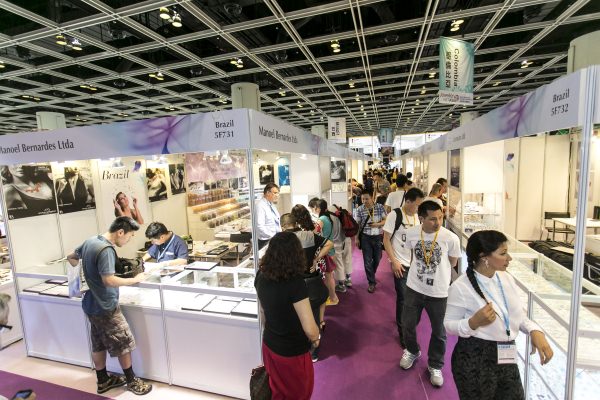 Theme Pavilions under spotlight

Hong Kong Premier Pavilion — Located in Halls 1D & E, the Hong Kong Premier Pavilion (HKPP) features the latest exceptional collections from over 30 Hong Kong avant-garde jewellery brands. HKPP's sophisticated setting enables visitors at HKPP to admire and acquire exquisite jewellery with ease and in utmost privacy.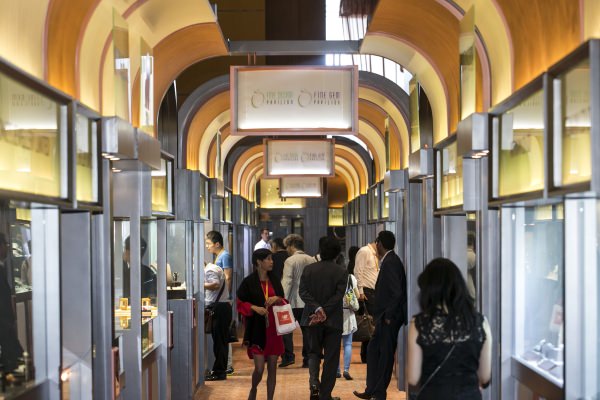 Fine Design Pavilion & Fine Gem Pavilion — The Fine Design and Fine Gem Pavilion (FDP & FGP) in the Grand Hall of HKCEC is an esteemed venue for the world's finest jewellery. Over 80 globally renowned exhibitors will showcase a tantalizing spread of invaluable masterpieces, top-quality loose diamonds, gemstones, pearls and other exclusive one-offs.
Fair Details
Venue: Hong Kong Convention and Exhibition Centre, 1 Expo Drive, Wanchai, Hong Kong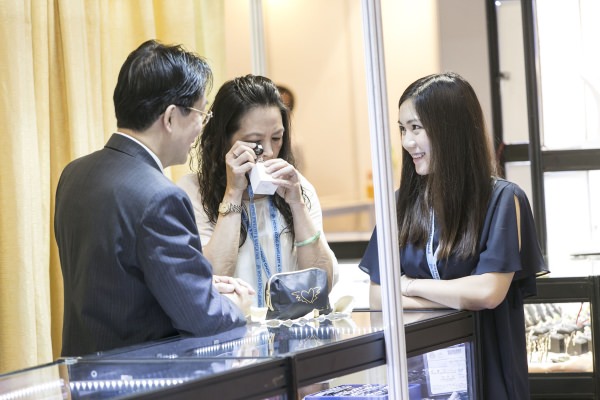 Fair Dates|Opening Hours
25 – 27 June 2015: 10:30am – 6:30pm
28 June 2015: 10:30am – 5:30pm
Organiser: UBM Asia Ltd
Advisory Board
The Hong Kong Jewellers' and Goldsmiths' Association
The Hong Kong Jewellery & Jade Manufacturers Association
Hong Kong Jewelry Manufacturers' Association
Diamond Federation of Hong Kong, China
Hong Kong Gemstone Manufacturers' Association
Hong Kong Pearl Association
Sponsors
The Gemmological Association of Hong Kong
Gemological Institute of America (Hong Kong)
Hong Kong Gold & Silver Ornament Workers & Merchants General Union
The Kowloon Pearls, Precious Stones, Jade, Gold and Silver Ornament Merchants Association