The June Hong Kong Jewellery & Gem Fair (June Fair) will be held from 25 to 28 June at the Hong Kong Convention & Exhibition Centre (HKCEC). The fair will gather 2,233 local and overseas exhibitors. The fair once again breaks its record to become the largest June edition in terms of the number of exhibitors and exhibition space. The total exhibition space is over 70,000 square metres.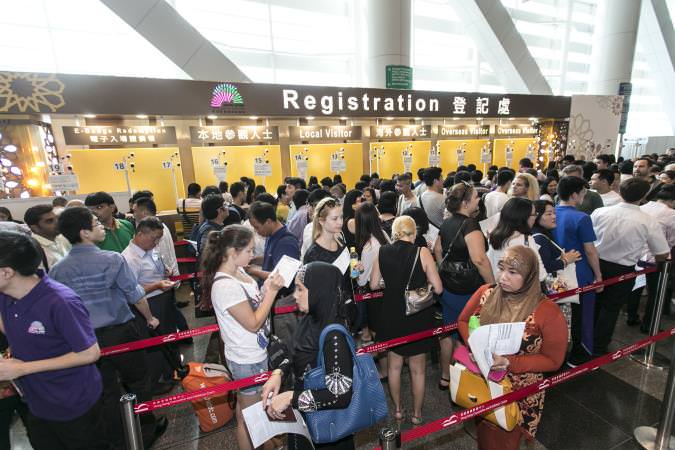 New Theme Pavilions and Largest Diamond Pavilion
Under the product sectorisation initiative, the fair will have 16 theme pavilions. The Stainless Steel Jewellery Pavilion, Fashion Jewellery Pavilion and Designer Arena are new additions to the fair.
The Stainless Steel Jewellery Pavilion and Fashion Jewellery Pavilion are located in the Chancellor Room and Hall 5B, respectively. The pavilions feature 20 stainless steel jewellery exhibitors and 90 fashion jewellery exhibitors. Both newly added pavilions enhance the fair's offerings, thus enriching buyers' sourcing trip.
"The Designer Arena will be unveiled during the fair. This pavilion gathers over 10 talented designers from mainland China, Japan, Korea and Hong Kong and Taiwan regions, and showcases their creativity. The arena serves as an international platform for up-and-coming designers to connect with industry professionals from around the world," said Sunny Chan, Deputy Fair Manager, Jewellery Fairs, UBM Asia.
The Diamond Pavilion is again one of the biggest diamond showcases in any fair worldwide. Over 480 diamantaires are housed in Halls 3B, C, D & E. Exhibitors are under the banner of the Antwerp World Diamond Council (AWDC), the Israel Diamond Pavilion Institute (IDI), India, South Africa, Thailand and the United States; there are also independent exhibitors.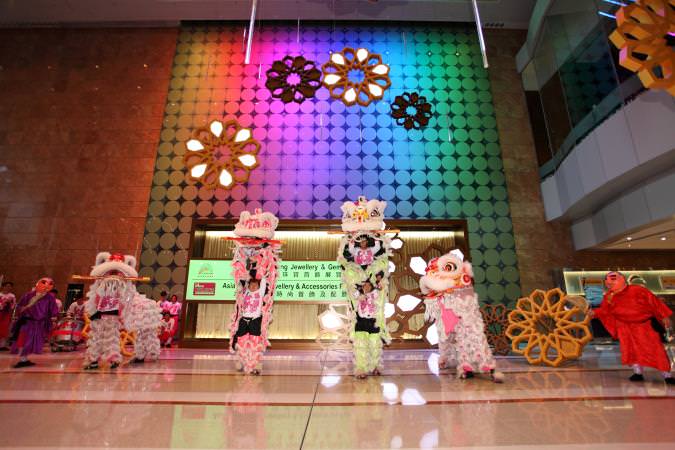 Signature Features
Hong Kong Premier Pavilion
Located in Halls 1D & E, the Hong Kong Premier Pavilion (HKPP) features the latest exceptional collections from over 30 Hong Kong avant-garde jewellery brands. HKPP's sophisticated setting enables visitors at HKPP to admire and acquire exquisite jewellery with ease and in utmost privacy.
Fine Design Pavilion & Fine Gem Pavilion
The Fine Design and Fine Gem Pavilion (FDP & FGP) in the Grand Hall of HKCEC is an esteemed venue for the world's finest jewellery. Over 80 globally renowned exhibitors will showcase a tantalising spread of invaluable masterpieces, top-quality loose diamonds, gemstones, pearls and other exclusive one-offs.
Strong Participation of Group Pavilions
The June Fair features 17 participating group pavilions showcasing their respective product specialties. They are: Australia, Antwerp, Brazil, mainland China, Colombia, Germany, India, Israel, Italy, Japan, Korea, Sri Lanka, Taiwan region, Thailand, Turkey, the United States and the International Colored Gemstone Association (ICA).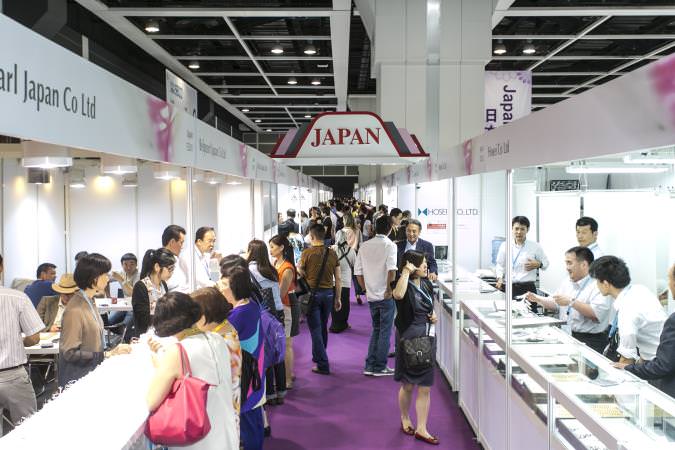 Special Events
Press Conference
The JNA Awards 2015 Press Conference, hosted by JNA, will be held on 25 June in meeting rooms S226 – S227 of the HKCEC.
Diamond Auction
Diamond Auction by OJSC Alrosa will be held from 25 to 28 June in meeting room S424 of the HKCEC. Admission is by invitation only.
Seminar Programmes
There are a number of seminars to be conducted by leading international jewellery organisations and companies during the fair, including Fukui Shell Nucleus Factory, the Gemmological Association of Hong Kong and GRS Lab (HK) Ltd.
Jungle Jewellery
One Location‧Two Attractions
Located at AsiaWorld-Expo, Mineral and Gem Asia (6MG) will be held concurrently with the June Hong Kong Jewellery & Gem Fair. The fair will be held from 27 to 30 June. Visitors at June Fair can also enjoy participating in 6MG, giving them two marketplaces to explore in one trip.
Fair Details
Venue: Hong Kong Convention and Exhibition Centre, 1 Expo Drive, Wanchai, Hong Kong
Yu Hsiang Jewellry
Fair Dates|Opening Hours
25 – 27 June 2015: 10:30am – 6:30pm
28 June 2015: 10:30am – 5:30pm
Organiser: UBM Asia Ltd