The June Hong Kong Jewellery & Gem Fair (June Fair) will be held from 23 to 26 June at the Hong Kong Convention & Exhibition Centre (HKCEC). This year, the fair gathers 2,198 exhibitors from 41 countries and regions. Occupying 70,000sqm meters of exhibition space, the Fair is strategically divided into 16 specialty zones, making sourcing easier for buyers.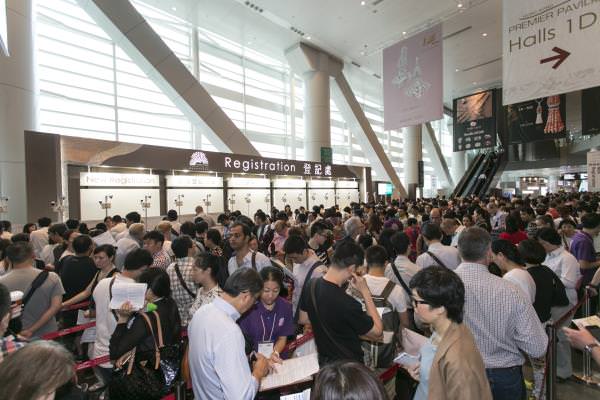 Apart from the specialty zones, the June Fair features 17 participating group pavilions from Australia, Antwerp, Brazil, mainland China, Colombia, Germany, India, Israel, Italy, Japan, Korea, Sri Lanka, Taiwan region, Thailand, Turkey, the United States and the International Colored Gemstone Association (ICA). Group pavilions are known for showcasing their respective country specialties. "This year, the ICA group pavilion is bigger with more exhibitors. The strong participation of group pavilions confirms the importance of the fair in this industry. Buyers can expect to see a range of quality opals from the Australia pavilion, emeralds from the Colombia pavilion, akoya pearls from Japan pavilion, and more," said Mr Sunny Chan, Deputy Fair Manager, Jewellery Fairs, UBM Asia.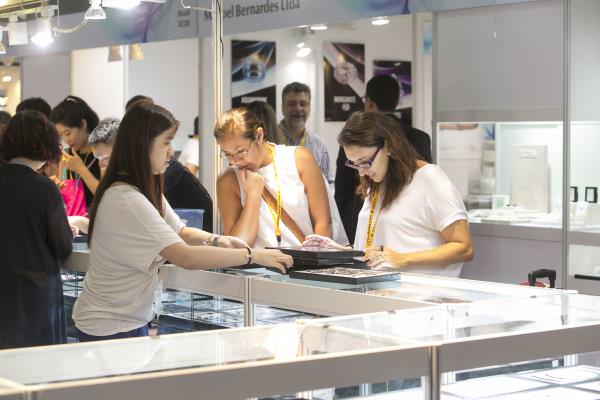 Buyers can visit the theme halls for specific product categories. Among them is the Diamond Pavilion, one of the world's largest, which is in Halls 3B, C, D & E. It gathers 480 diamantaires from around the world. Exhibitors in the Diamond Pavilion are under the banners of the Antwerp World Diamond Council (AWDC), and the Israel Diamond Institute (IDI). The Gemstone Pavilion is located in Halls 5E, F & G and concourses. It hosts 501 gemstone suppliers.
Concurrent event – Mineral, Gem and Fossil Asia
Mineral, Gem and Fossil Asia will be held concurrently at the Convention Hall in HKCEC. This all-in-one marketplace gives buyers the opportunity to source a wide range of the world's rare mineral specimens, rough gemstones and fossils. Buyers at the June Fair can enjoy free entry to the mineral show.
June Fair's signature features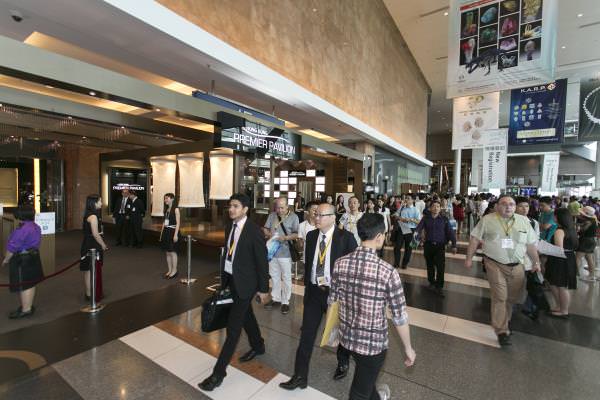 Hong Kong Premier Pavilion
Located in Halls 1D & E, the Hong Kong Premier Pavilion (HKPP) features the latest collections from 30 avant-garde jewellery brands from Hong Kong. HKPP's sophisticated setting enables visitors at HKPP to admire and acquire exquisite jewellery with ease and in utmost privacy.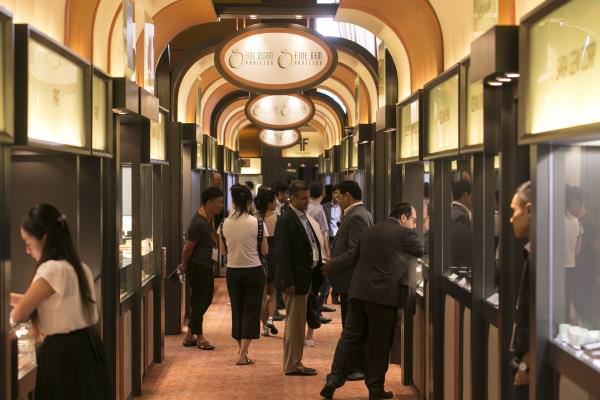 Fine Design Pavilion & Fine Gem Pavilion
The Fine Design and Fine Gem Pavilion (FDP & FGP) in the Grand Hall of HKCEC are esteemed destinations for the world's finest jewellery and gemstones. Eighty globally renowned exhibitors will showcase a tantalising spread of invaluable masterpieces, top-quality loose diamonds, gemstones, pearls and other exclusive one-offs.
Special Events
Press Conference
The JNA Awards 2016 Press Conference, hosted by Jewellery News Asia, will be held on 23 June at 11am in meeting rooms S226 – S227 of the HKCEC. The annual JNA Awards recognises innovation and excellence in the jewellery and gemstone industry, honouring companies and individuals for their contributions to the advancement of the trade and achievements made in Asia.
Diamond Auction
Diamond Auction by PJSC Alrosa will be held from 23 to 26 June in meeting room S223 of the HKCEC. Admission is by invitation only.
Seminar Programme
Dr. Joe C.C. Yuan from the Gemmological Association of Hong Kong will discuss the comprehensive identification technology and market assessment of "laboratory-grown Diamonds." The seminar will be held at 2:30pm on 25 June in room S226- S227of the HKCEC.
Fair Details
Venue
Hong Kong Convention & Exhibition Centre 1 Expo Drive, Wanchai, Hong Kong
Fair Dates & Opening Hours
23 - 25 June: 10:30am – 6:30pm
26 June: 10:30am – 5:30pm
- For jewellery trade only and visitors under age 18 will not be admitted.